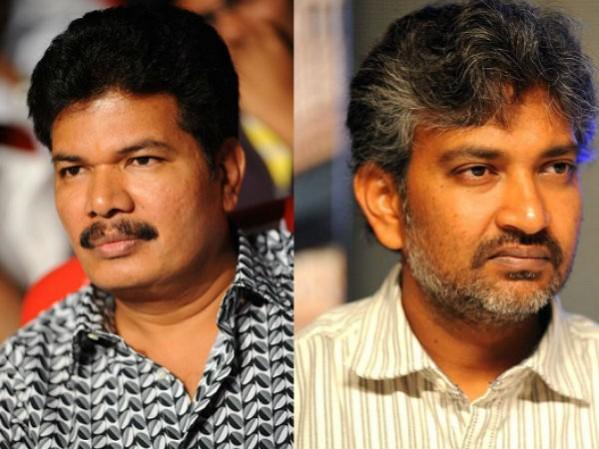 Multilingual movie "Baahubali", which was released a few days ago, is having a dream run at the box office. As per the latest reports, a fellow hit South film-maker has praised SS Rajamouli and his work.
It is none other than Shankar, who praised "Baahubali" on Twitter, saying, "Bahubali-Epic Thoughts!Poetic Imagnatn!Strong Characterisatns!Super Heroism!Executd wit Stuning Visuals! Vowww! Cheers 2 Rajmouli n his team."
Coming from a director of Shankar's calibre clearly emphasises the quality of "Baahubali". The "I" director's words are expected to boost the business of the film in Tamil Nadu.
Shankar and Rajamouli are two ace film-makers of the present generation hailing from Tamil and Telugu industries respectively.
Prior to the release, Rajamouli, in a promotional event, had asked people not to compare Shankar with him as the latter was ahead of him.
"When Shankar sir was working with visual effects and CG in his early films, I didn't even know what a green matte was. There is no question of comparing me with him but am happy that my name is taken after him, whenever there is talk about making grand effects-based films on big scales and budgets," Rajamouli said, according to Behindwoods.
"Baahubali" stars Prabhas, Rana Daggubati, Anushka Shetty and Tamanna Bhatia in key roles. The film has two parts of which the first instalment was released on 10 July. The second instalment will be released next year.
The combined budget of two parts is ₹250 crore, which makes "Baahubali", the biggest ever film made in India.