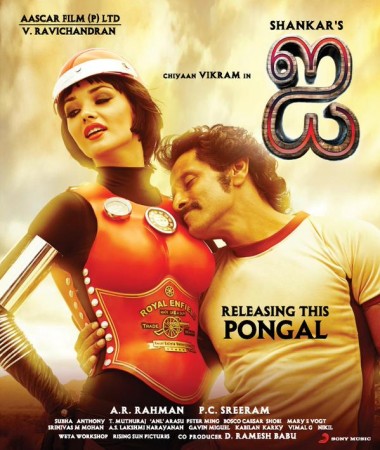 Film-maker Ram Gopal Varma is in complete awe after watching the trailer of the upcoming movie "I". He is heaping praises on director Shankar and and his upcoming film.
The latest tweet from the director said that Shankar is much bigger than Rajinikanth and Jayalalithaa.
"After seeing 'I' trailer purely as a general common outsider, I feel Shanker is bigger than Jayalalitha and Rajnikanth in Tamil Nadu," tweeted RGV
He had earlier made a series of tweets, which showed his excitement to watch the movie. He also added that the biggest directors in the industry depends on big stars like Shah Rukh Khan, Salman Khan and Aamir Khan, but Shankar's has surpassed them all and showed that he is the ultimate star.
The director has posted a series of tweets regarding "I" and Shankar and here are some of them.
Just saw "I" trailer 2 nd am sure Sankrantri is going to be shanker raatri...only dumb people will release their films in front of it."
I think 'I' will be the film for Indian film makers to feel a kick on their ..that they are not pushing the boundaries like Shanker".
If at all Indian films ever will be taken seriously by Hollywood I think it will be because of Shanker's 'I'".
In pure eyeball grabbing and generating electrical enthusiasm I think Shanker is bigger than Rajnikant."
My prediction Is that "I" collections on first day will be bigger than "Lingaa" nd that's why I say Shanker is bigger than Rajnikant."
I was a super huge fan of Rajnikant but now I shifted my loyalty to Shanker."
Hey Shanker I don't know ur twitter I'd but I want to tell u that u are the only trail blazer we have in the entire Indian film industry."
'I' in terms of its sheer originality, iaudacity, imaginativity and in every other vity is going to be a groundbreaker."
"I" directed by Shankar is one of the most awaited movies of the year. The film stars Vikram and Amy Jackson in the lead. The trailer, songs and teaser of the movie had already made a lot of buzz and the audience are now eagerly waiting for the film's release on 14 January.