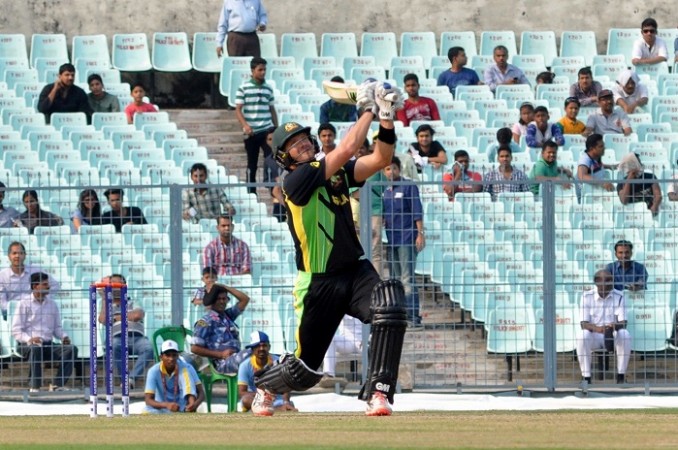 A member of the winning Australia cricket team during the ICC World Cups in 2007 and 2015, Shane Watson is set to retire from international cricket after the ICC World T20 2016 comes to an end. Shane Watson has been an incredible part for Australia cricket, playing 59 Tests and 190 ODIs. Watson, who is currently participating in the World T20, has played 56 T20s so far.
Watson said he had been thinking about retiring from the sport for the past two months, and considered this decision to be perfect with the amount of international cricket being played at present.
"It's been over the last week that it's really become clear that now really is the right time to retire from all international cricket. I've been playing with the thought for a few months now and I know now with the way the group is continuing to evolve, which is exciting to be able to see, with my young family as well, and seeing the potential of the international schedule is very hectic, [sic]" Cricket Australia official website quoted Watson as saying.
"And I just know it's the right time to be able to right now clear my mind knowing that I've made the decision and be absolutely ready to go for these next two very important games. [sic]"
Watson can still go off with a bang, helping the team win the ongoing World T20, but it is not going to be easy. Australia, who are still in contention for a semifinals spot, can directly reach the last four if they defeat Pakistan and India in their last two group fixtures.
However, Australia have a chance to reach the semifinals even if they lose to Pakistan, and defeat India. Such a result means India, Pakistan and Australia will have the same points (4), so the team with the best run rate will be the second from the group to reach the semis.
Cricket Australia chief executive James Sutherland showered praise on Watson for his contribution to Australia cricket. He is one of the greatest all-rounders to have represented Australia with immense pride.
"Shane should be proud of his contribution to Australian cricket," ABC quoted Sutherland as saying in a statement.
"At his best, he was a devastating batsman and skilful swing and seam bowler who thrilled crowds the world over. And to his enormous credit he is the only Australian batsman to have scored centuries in all three forms of the game.
"As a senior member of the team he always showed his leadership capabilities by guiding and encouraging younger players. He is also one of a very select group to lead our country in Test cricket."
Watson retired from Test cricket last year.