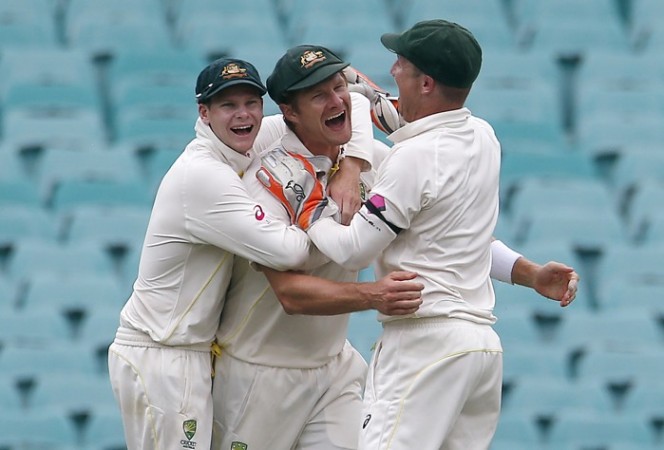 Australia have not had the opportunity to lift The Ashes trophy in England for almost a decade now. As the Ashes 2015-16 is just around the corner and is scheduled to start from 8 July 2015, the Australians are pumped up and they are going into this tournament with a positive attitude.
The Aussies are hungry to get into the playing XI and sport the green cap. According to Shane Watson, who is currently leading Rajasthan Royals (RR) in the Indian Premier Legue (IPL) 2015, most of the Australian players are in good form and they have been playing some intelligent cricket in the past 12-18 months. They are raring to go against England this summer.
Watson was the member of the Australian squad when they whitewashed England 5-0 in their home during The Ashes 2013-2014. "We've got a very strong squad that's going over to England. We've got good depth and the best part is everyone is in nearly career-best form right now which is most important as well. There is a huge hunger within the group because we know that we haven't won in England for the last three series," said Watson in an interview to ESPN Cricinfo.
"I've been involved in two of those. There's a big burning desire to be involved in an Ashes winning campaign in England as well.
"We're as well prepared as we can be within our group. I'm incredibly excited about what's on the horizon with the Ashes and everyone else is as well," added Watson.
Watson was all priase for Steven Smith who is playing the best cricket of his life and has been in sublime form. Smith was also a member of the their last Ashes campaign where they hammered England. Smith is expected to lead Australia in the ODI format after Michael Clarke decided to hand his boots post the ICC WorldCup 2015. He is also likely to take up the Test captaincy very soon and Watson lauded him for his efforts and also mentioned that it would be "crazy" if Cricket Australia does not give him the respectable job.