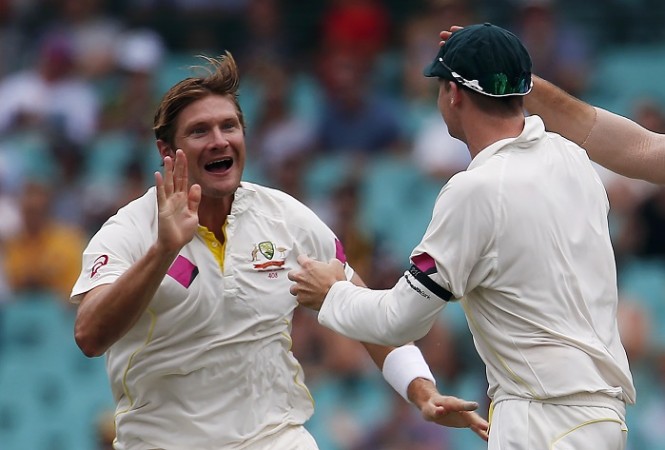 Australian all-rounder, Shane Watson, has decided to call it quits from the longest format of the game. Watson, who has been a subject of injuries throughout his career, announced his decision to quit Test cricket on Sunday.
It was only Saturday that Watson suffered a calf injury in the second ODI against England and it was later understood that the injury also ruled the player out of the ongoing series.
"It has been a decision that hasn't come lightly, over the last month especially," ESPN Cricinfo quoted Watson as saying.
However, the all-rounder, who has been successful in the ODI and T2o format, will still play the shorter formats of the game.
"I know it's the right time to move on and still hopefully play the shorter formats of the game, one-dayers and T20s. I've been through a lot of different waves of emotion about what is right for myself, my family and most importantly, the team as well."
Watson, who could not prove his worth in the Test side against England in the recently concluded series, felt that he did not have the fight left in him for Test cricket and feels it is the right time to move on.
"Over the last couple of days, there was a lot of clarity [for me] of what the right decision was. I just know that I've given everything I possibly can to get the best out of myself. I just know it's the right time to move on. I don't have that real fight in me, especially for Test cricket, knowing the lengths physically that I'd have to go through, mentally and technically as well, to be at my best in Test cricket, so I just know it's the right time," said Watson.
With the retirement decision, Watson has drawn curtains to his Test career with 3,731 runs against his name at an average of 35.19. He also scalped 75 wickets for Australia in 59 Test matches.
So, the first Ashes Test between England and Australia in Cardiff was his last match for Australia in white uniform, where he scored 30 and 19 runs in the first and second innings respectively and did not take any wickets.
Watson joins the list of Michael Clarke and Chris Rodgers, who also played their last during the recently concluded Ashes. This gives him plenty of time to concentrate on ODI and T20 format, where he is still an important member of the Australian team.