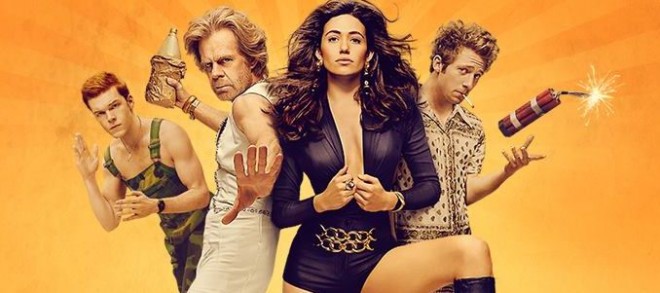 "Shameless" Season 7 was confirmed long before the Season 6 finale aired, but there is still no official confirmation on the release date of the new season. The trends from preceding seasons suggest Season 7 episode 1 can be expected to premiere on Sunday, January 8, 2017.
"Shameless" has always premiered on the second Sunday of January in the last six years. Considering there is no news about the shooting for next season, fans need not expect new episodes for one of Showtime's longest-running originals before January 2017.
Meanwhile, there is talk that Dermot Mulroney, who played Fiona's (Emmy Rossum) fiancé in the previous season, might not return. Season 6 had definitely ended on a bad note for Sean and Fiona.
Also Read: Captain Cold to appear in 'Legends of Tomorrow,' 'Arrow,' 'The Flash' and 'Supergirl'
Thanks to Frank (William H Macy), Fiona now knows he was high even on their wedding day, despite claiming to have sobered up. Needless to say, the wedding was cancelled, and Fiona left the church crying. Her dream of having a happy wedding was thwarted and it looks like she may not forgive Sean for that.
It is understood that Fiona will live life a single woman who finds herself in Season 7. She has had very questionable choices when it comes to boyfriends, and may finally sit down and figure out what she wants from life.
It looks like the young woman may finally come of age in the upcoming season. Having raised many siblings and having grown wise beyond her years, Fiona never really got a chance to discover herself, and that is what Season 7 promises to be for her.