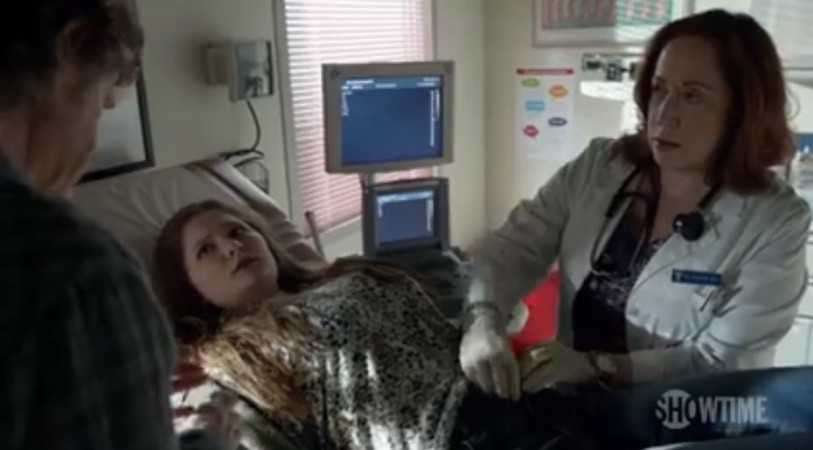 Shameless" Season 6 Episode 3 had ended with Fiona (Emmy Rossum) learning that they are being evicted from their house as part of their ghetto's renovation. While she struggles with finding a way to keep roof over her family, Debbie (Emma Kenney) and Frank (William Macy) will both be distracted by the former's pregnancy.
In the upcoming Season 6 Episode 4 of "Shameless", Fiona will learn that for the first time Gallaghers have a shot at owning the house they live in. Fiona's boyfriend Sean (Dermot Mulroney) has a contact at the local bank, who might be able to arrange a loan of $100,000 for her.
The news makes the rest of her family extremely happy, but they need to make a down payment of $3500, for which Fiona will struggle. The Gallaghers try to calculate what each of them can contribute, and while Ian (Cameron Monaghan) says he can contribute a couple of hundred bucks, his younger brother Carl (Ethan Cutkosky) surprises everyone by saying he has "got it covered".
Also Read: Ray Donovan season 4 spoilers - Ray's new relationship, will Paige return?
As fans saw in the previous episodes, Carl has been selling guns at his school, even to his teachers and the principal. He has made quite a huge amount, and while Fiona may not approve of his "career" choices, she might have no choice but to use the money and save their house.
Meanwhile, the other lady of the house, Debbie, is more concerned about her pregnancy. In one of the promos for the upcoming episode titled "Going Once, Going Twice" she is seen telling her father, Frank, that she does not care about the fate of the house because Fiona has anyway refused to lend her any help if she does not abort the baby.
Debbie claims that she will get a part-time job and find a place of her own. However, Frank, who is more realistic, tells her that there is no way she can afford to do that, even with welfare benefits, and advices her to find herself a sugar daddy instead.
From the way Debbie looked after seeing the sonogram of her baby, it does not look like she would abort it. If "Shameless" were to explore teenage pregnancy and motherhood in the coming season, it would make the show much darker and dramatic than it already is.
Watch Season 6 Episode 4 of "Shameless" at 9 pm (EST) on Sunday, 31 January. You can also live stream "Going Once, Going Twice" via Hulu and Showtime Anytime.