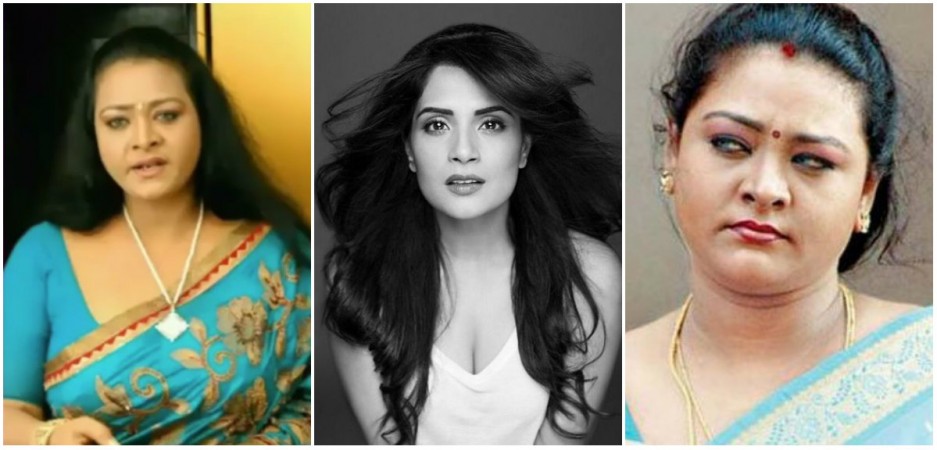 Shakeela was one of the biggest B grade actresses South Indian film industry has ever witnessed, and during the peak of her career, she had a huge fan following just like any other Superstars in the fraternity. Now, filmmaker Indrajit Lankesh is busy directing a movie which will be the biopic of the actress, and as per latest reports, Shakeela herself will do a special cameo appearance in this flick.
Bollywood actress Richa Chadha (Richa Chadda) will be seen portraying the role of Shakeela on screen in this untitled movie.
In a recently issued statement, director Indrajit Lankesh revealed that Shakeela's presence and guidance were there with the entire crew throughout the filming of the movie. He also added that the veteran glam doll gave valuable insights regarding her life and art direction during the pre-production time and shooting of the movie.
"It was nice shooting her for Shakeela biopic, though I have shot with her before for my another film in 2003. That sparked an interest in me to make a film on her and in 2015 after conceiving the idea of making a film on her I met her and realized my dream," said Indrajit Lankesh.
Indrajit revealed that Richa Chadha met Shakeela before the shooting of the movie to get into the skin of the character.
The director also made it clear that all the young girls who wish to make their presence felt in the industry should see the riches to rags story of Shakeela. As per the director, this new biopic film will cover all the aspects of Shakeela's life which includes her rise to stardom, her fall, and the rough phase where she tried to obtain at least character roles to survive.
Shakeela was last seen in the movie 'Sakalakala Vallavan' that featured Jayam Ravi, Anjali, and Trisha in the lead roles. The actress is now mainly seen in character roles in all the four South Indian languages. In the meantime, several reports have surfaced online stating that Shakeela is also planning to make her directorial debut.