Bollywood actor Shahid Kapoor has opened up on the challenges in the making of Kabir Singh and lauded Vijay Devarakonda for his performance in director Sandeep Reddy Vanga's original Telugu film Arjun Reddy.
Kabir Singh is an official remake of hit Telugu movie Arjun Reddy and Shahid Kapoor is essaying the lead role, originally played by Vijay Devarakonda in the movie, which is slated to hit the screens on June 21. Shahid's fans, who were impressed with its teaser, were eagerly waiting for the release of its trailer. The makers unveiled this much-awaited trailer in Mumbai on Monday.
Shahid Kapoor addressed the media at the trailer launch of Kabir Singh and said that remaking Arjun Reddy especially with the original director was the most difficult thing. "It is character-driven and it's title role. It is the emotional journey of the character. It is his love story with a character named Preeti. Rediscovering the same story is challenging work," said Shahid Kapoor.
Meanwhile, Shahid Kapoor heaped praises upon Telugu actor Vijay Devarakonda. "I was very much impressed with the original movie. I liked Vijay Devarakonda's acting the most. I didn't know whether I would deliver a performance that would match his standard. It was his first film and he has really done well. People saw him for the first time and they had a different impression about him," he said.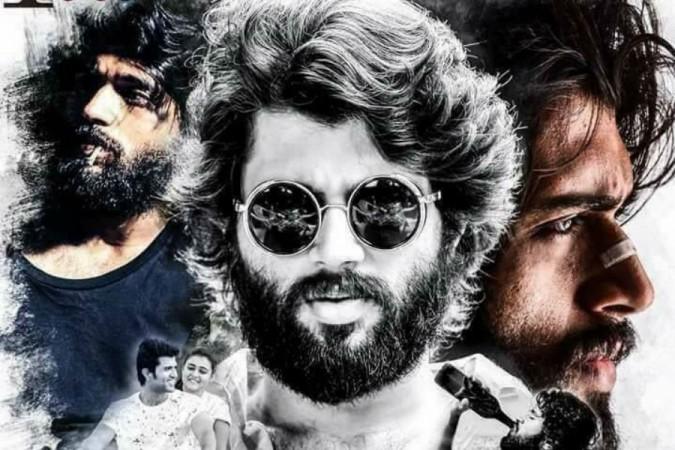 Shahid Kapoor added, "When Sandeep and I decided to remake it, our sole focus was to capture the soul of the lead role in the movie. We intended to take his pain, persona and intensity to people. Our effort was to try and make an original film without losing the inherent beauty of Arjun Reddy. If you connect with Kabir and his love story with Preethi, you will not be disappointed by the movie."
Besides Vijay's acting, the USP of Arjun Reddy was its script written by Sandeep Reddy Vanga, who is also directing its Hindi version. But surprisingly, the media in the B-Town does not see his importance, as hardly any report shot a question at the director at the trailer launch of Kabir Singh.