The first track from Shah Rukh Khan's upcoming movie, "Jab Tak Hai Jaan", has received over six lakh views in less than 24 hours after its YouTube release on Monday.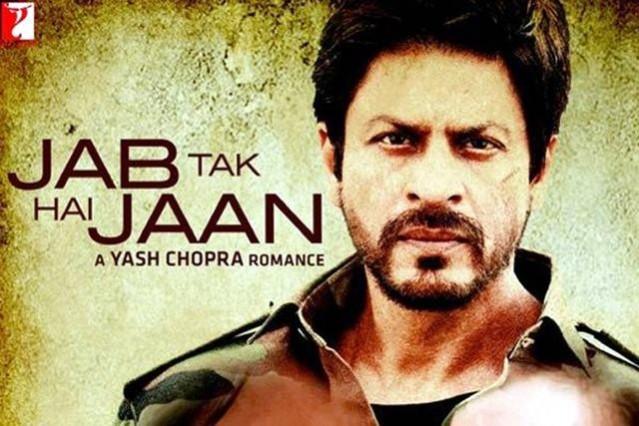 "Challa", sung by famous sufi singer Rabbi Shergill, went viral online in no time and racked up a few thousands hits in just a few hours. The movie has visibly ratcheted up expectations of the sountracks from "Jab Tak Hai Jaan" with netizens going gaga over the new song on Twitter.
Watch: 'Challa' Song and Meaning
"Challa" is a solo number filmed on Shah Rukh Khan, who appears to be a sort of a street musician jamming his way on the guitar in London.
Music maestro A.R Rahman composed the sound tracks for "Jab Tak Hai Jaan" and Gulzar wrote the lyrics for the peppery number "Challa".
Shah Rukh essays the lead role and will be seen romancing Katrina Kaif and Anushka Sharma in the film. "Jab Tak Hai Jaan" is directed by veteran director Yash Chopra and is produced under his home banner, Yash Raj Films.
The film is scheduled to hit screens on Nov 13 around Diwali.
Meanwhile, "Jab Tak Hai Jaan" will be the Yash Chopra last directorial venture. He announced his decision to quit directing on his 80th birthday in a conversation with Shah Rukh.
Responding to a the actor's question on his next project, Chopra said, "Shah Rukh, I think I've had enough, my heart says it's enough, I won't direct film after 'Jab Tak Hai Jaan'."
"In my 50 years of career I have got enough of love from people, artists and fans. I think the time has come to pay back that love. I would like to help those youngsters who helped me what I wanted to do and what my dreams were," he added.
"I am so happy with Jab Tak Hai Jaan, so much satisfied with the film and it has turned out so much better than my expectation that I don't feel like directing any films after this," Chopra declared.