"Challa", the first song from Shah Rukh Khan's much-awaited movie, "Jab Tak Hai Jaan", was released on Monday. Oscar-Award winner A.R Rahman composed the score for the film which is produced under the Yash Raj Films banner.
Read: Shah Rukh's 'Challa' Song from 'Jab Tak Hai Jaan' Goes Viral on YouTube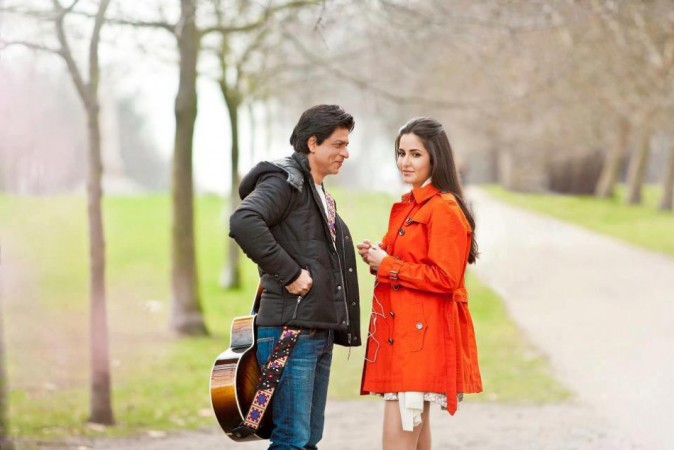 The lyrics of "Challa" is written by Gulzar and sung by Sufi singer Rabbi Shergill. The song is filmed in several crowded spots of London, with Khan seen playing the guitar and is a solo number on the hero. The two-minute song shows a glimpse of one of the heroines - Katrina Kaif - right at the end.
Excited about the song's release, Shah Rukh had earlier tweeted: "Challa will be out on the 1st of Oct. Looking forward to it...havent seen it since we finished shooting it."
Following the release, Khan also tweeted the meaning of the starting lyrics of the song "Challa Labda Phire". "As Rumi says the 2 insomnias of love where you keep searching for your lover. Thats the meaning of Challa ki labda phire.hope u all like it," he wrote on Twitter.
"When I am with u, we stay up all night, trying to find each other. When you're not here, I can't go to sleep....i wait for u. LABDA PHIRE," Khan further explained.
"Jab Tak Hai Jaan", is a love story directed by Yash Chopra. The film is slated for a Diwali release on Nov 13. The film also stars Anushka Sharma in the lead role.