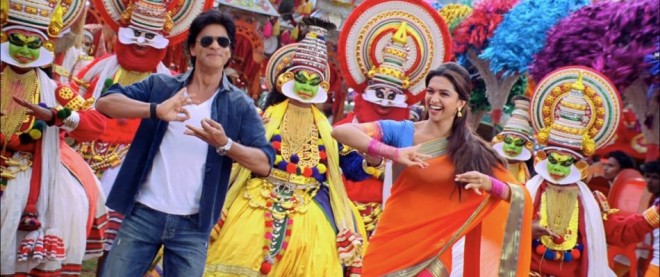 The blockbuster film of the year "Chennai Express" is all set to make its television debut on Sunday, 20 October.
After breaking records at box office, the action comedy entertainer will make the world television premiere on Zee TV on Sunday at around 8 pm. Rohit Shetty the director of the film is expecting that 'Chennai Express" will run well on television like his previous films including "Singham" and "Golmaal" series.
He also said that the film would entertain people especially family audience and create records as it did on box offices. The TV premiere of the film will also boost the TRP of the channel during the weekend.
The satellite rights of the film was sold to Zee for ₹48 crore. In August, it was reported that the satellite rights was sold with a pre-condition depending on the film's collection at the box office. It was said that if the crosses ₹100 crore at the box office, the rights amount would go up even more.
However, the figure of the film, which grossed ₹226 crore in India, has not been revealed.
To make it a success on television, the channel is doing their best to promote the film on social networking sites and on reality shows.
"Shah Rukh flew into Mumbai in the wee hours of Friday morning and then spent the evening shooting promos," Zee reported quoting said a source. "It is amazing to see his commitment and dedication to his work in making the television premiere as huge as its theatrical release. Shah Rukh has such an infectious energy that gets everyone around him moving no matter the hour or day."