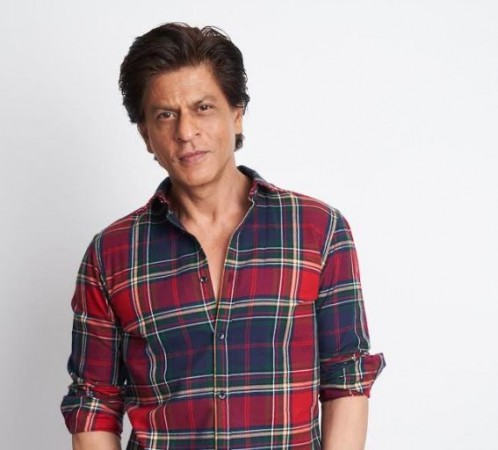 Shah Rukh Khan is all set to appear in a never-seen-before avatar of a dwarf in Zero. Directed by Aanand L Rai, the movie also features Katrina Kaif and Anushka Sharma. In an exclusive interview with International Business Times India, SRK spoke about the film, its director, the two actresses, and a lot more.
Shah Rukh spoke his heart about his experience of working with Aanand, who according to him has the strongest character in Zero, and also about Salman Khan and Aamir Khan's last films being flopped.
Here are the excerpts from the interview:
IBT: So, what is Zero all about?
Shah Rukh: Zero is all about celebrating life. We often feel dissatisfied with ourselves. We tend to think "I wish I was like this or that". Social media further encouraged this thing. This film sends out a message that life is a celebration, and don't waste too much time thinking about all these. You are what you are, and nothing can change it. Don't waste life thinking about what it could be or should be. Just live it more, and everything will be fine.
IBT: What was your first reaction when Aanand L Rai came up to you with this role of a dwarf?
Shah Rukh: I think it was fantastic what he had in his mind. More than the character physically being dwarf, I think what was nicer is it is a story about a normal person who is smaller than life. We always have been believing larger than life heroes. For instance the kind of roles I play, where do you find a romantic person like that? Where do you find a good fighter like that? Yes, it is an aspiration, but can we make you aspirational with normal people that we are? Can you make a vertically challenged person feel that there is nothing wrong in it, and he can achieve as much as any other guy can? I liked the idea that it is about people we think need our sympathy. I think nobody needs sympathy and one thing that you should never ask for in life is sympathy. We should accept what and how we are. Also, I don't think when you sympathise with someone, they feel happy. We often say we should look after women, but I don't think women need to be looked after. Obviously, they want to be loved by the man they love, but it's not that they are weak. Why should we give an impression to someone that you are less? This film is not seeking something but telling that yes, these people are less but life is still good.
IBT: This is the first time you worked with Aanand L Rai. What according to you makes him different from others as a director?
Shah Rukh: I think his speciality is the ease with which he makes a film. It is a very difficult film, but he kept it simple. I personally feel not many directors would have the patience to make a film like this by dedicating two years of your life, and without even thinking it's a big deal. He makes it very easy by sitting, chatting, eating and bringing a lot of happiness on the sets. And I believe if the director is happy while making it, the happiness will come through in the film. For instance, Ranjhana was quite a sad film but there was a lot of masti in it. Another quality about him is he understands actors emotionally, and lets them make the character real, and he gives them time. He makes actors feel at home.
IBT: Between Katrina Kaif and Anushka Sharma, who according to you gave the best performance in Zero?
Shah Rukh: They have completely different characters but Anushka's dedication is visible because she had a six-month rehearsal for it also. According to me, even more than me, Anushka's character will really stand out. Actually, the main message of the film is given through Anushka's character. Her character is like "I know I am less, but I am a scientist". There is a scene in the film where her father tells her that she is such a well-educated woman, and then she tells that she also knows she is not Cleopatra. So, she knows her reality, and in spite of that, she is not bothered about it but feels empowered.
IBT: Your last film could not impress the audience as much as it was expected to even when you were seen as the charming and handsome SRK. What motivated you to take such a risk of playing the role of a dwarf next?
Shah Rukh: Actually, my character in Jab Harry Met Sejal was not charming but a cynical and dark one. I had actually liked the concept of the film and had enjoyed doing it. It was unfortunate because I didn't think that people would not like it. Then you realise that when you are a big star, you need to have a lot more things happening in a film. Zero was radically different for me. For me as an actor, if I am not doing something new in the morning, there is no point. So, it was a big change for me as last I played the role of a tough Punjabi guy, and then I am here as a dwarf. So that excited me a lot.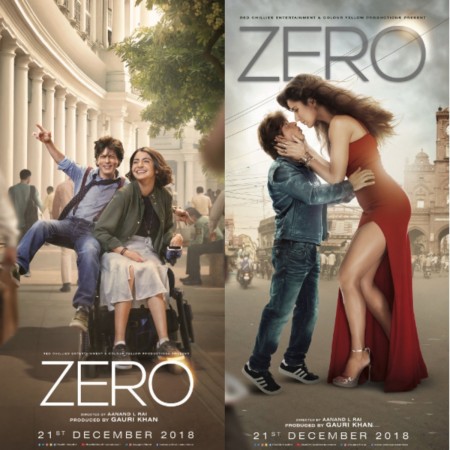 IBT: Lastly, Salman's last film Race 3 did not work. Aamir's last film Thugs of Hindostan also flopped. Now, you being the third Khan, all eyes are on you. Do you feel pressurised about it?
Shah Rukh: No, not at all. In fact, my last film (Jab Harry Met Sejal) also didn't work. So, our account is zero (laughs). Like you said, my Harry Met Sejal didn't work, Salman's Race 3 didn't work and Aamir's Thugs of Hindostan didn't work. So, we are already at zero, and I have paid my due (chuckles).