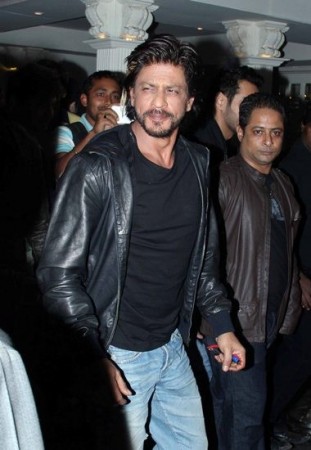 If latest reports are to be believed, Shah Rukh Khan will play the lead role in Karan Johar's "Shuddhi" after Hrithik Roshan opted out, DNA reported.
The news surfaced online after Karan Johar announced the release date of one of the most prestigious projects on Twitter.
Shah Rukh is one of the favourites of Dhamra productions and has featured in eight films produced by the company.
Johar wants a superstar to fill Hrithik's place in "Shuddhi", which led to the speculation that Shah Rukh might return to the production house with the film.
"Shah Rukh came with Chennai Express in Eid, (considered Salman Khan's date) and broke records. Now if he has a release on X'Mas (which belongs to Aamir Khan) and shatter box-office figures, it will be the ultimate high. Even though Aamir has not made an announcement yet for December 2015, he has released his last three films on that date," DNA quoted an industry source.
If SRK signs the dotted line, it will be his ninth film with the production house. The last Dharma production film, in which SRK played the lead role was "My Name Is Khan," released in 2010.
However, this time Johar will be involved only in the production matters of the film, as "Shuddhi" will be directed by Karan Malhotra.
The reports are yet to be confirmed by Johar, Malhotra and SRK. Johar on Sunday tweeted that they will announce the lead cast soon.
"SHUDDHI will release on Friday the 25th of December, 2015...the Lead cast will be announced shortly," he wrote.
Meanwhile, apart from SRK, Ranveer Singh and Ranbir Kapoor's name are also being considered for the project. [Read the full report here]