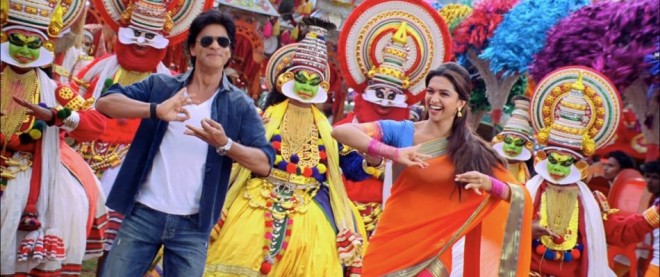 Rohit Shetty and Shah Rukh Khan, who have given a blockbuster movie, will team-up again, but won't be a sequel to "Chennai Express."
In an interview with Press Trust of India, the director has put an end to speculations about "Chennai Express" sequel.
"My next film with Shah Rukh is not called 'Punjab Express'. It is not a sequel to 'Chennai Express'. It is a completely different story. We will start next year," Shetty said, without divulging any further details.
Rumours of the part two of the blockbuster hit film "Chennai Express" started doing the rounds after Shetty confirmed that he is working with SRK.
Shetty recently told The Times of India, that after finishing the shooting of "Singham Returns" with Ajay Devgn and Kareena Kapoor Khan, he would work with SRK.
"I don't have a wish list of actors. I am happy working with Ajay and Shah Rukh only. But it all depends on the subject and if I feel there is a particular actor who will suit a film, then definitely I will work with that actor," Shetty told PTI.
"I pre-plan my films, like the next film that I will be doing with Shah Rukh we have already written it. When I was working on 'Chennai Express', 'Singham Returns' was already written. I have the same team and we keep working," he added.
There were even reports that Katrina Kaif was being considered for the female lead role opposite Khan in Shetty's next directorial venture. But the director ruled out that possibility by stating that it's not true.
"That is a news to me as well... even I have heard about this."
Last year, media organisations carried reports stating that Shetty will team up with "Kuch Kuch Hota Hai" director Karan Johar for his next project. The reports also said that Salman Khan has showed his interest in the project.
But Shetty has denied those reports also. "We are working on that also. And Salman Khan is not there in it. We are still writing it and all I can say is it is a big film," he said.