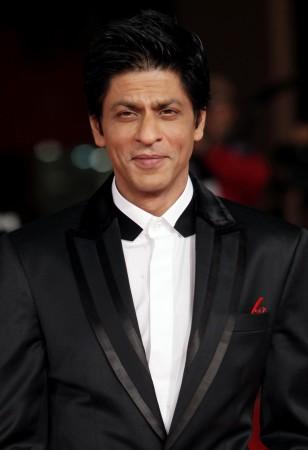 The last time movie buffs saw Farah Khan and Shah Rukh Khan working together was in the 2007 blockbuster hit "Om Shanti Om".
After a gap of five years, Bollywood's King Khan will star again in choreographer-turned-director Farah Khan's next film "Happy New Year."
For his role in "Om Shanti Om", Shah Rukh was required to flaunt his six pack abs which left the whole country enthralled with his chiselled frame. Latest buzz is that the director has now asked SRK to develop eight pack abs for the next film.
"Farah wants SRK to work hard on his body to get an eight pack abs. Since the audience expects something better from them as a team, she wants it to be like that," a source close to Farah's film unit said.
"Shah Rukh has also promised to do as directed by Farah and will work on his body to get in the desired form before the film goes on floors in September," the source added.
When quizzed about SRK working on getting eight -pack abs, Farah said, "SRK was to take off his shirt in Main Hoon Na (2004), but he got away with excuses. In OSO, he kept his promise and worked hard to get that sexy look. He still has life-size pictures of those six-pack abs at his home gym."
The upcoming movie "Happy New Year" is co-produced by SRK and will also feature John Abraham. The lead female role is yet to be decided.