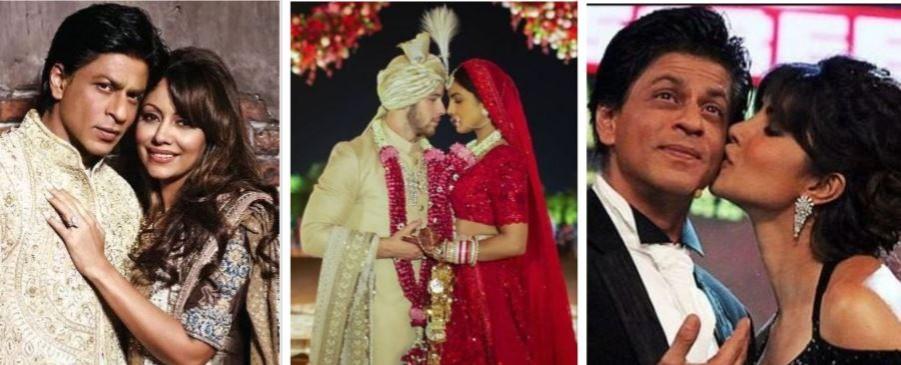 Bollywood is a complicated place when it comes to love and relationships. While lifelong bonds are formed overnight, many strong relationships even crumble within a night. Priyanka Chopra, Shah Rukh Khan and Gauri Khan's relationship is a testimony to this.
Rumours and conjectures of the duo hitting it off and being more than "just good friends" surfaced on almost all major headlines. So strong was the wave of the rumours of their alleged relationship, that it was said that even Gauri Khan was a bit taken aback by the whole thing.
And in a bid to protect their hard-earned reputation and public love, SRK had to say goodbye to Priyanka Chopra who had become an invincible part of their closest friend circle.
Now, as per a report in Deccan Chronicle, an actress has recounted what happened when Shah Rukh Khan and Gauri came face-to-face with Priyanka Chopra and Nick Jonas. As per the report, both the couples smiled at each other and greeted each other warmly.
The report further mentions the actress saying, "I've never seen them speak to one another. But I guess the beautiful occasion, plus the fact that PeeCee is now Mrs Jonas, must have prompted Shah Rukh's innately gentlemanly nature to zip out of his heart. It was a very spontaneous gesture of warmth. However, it doesn't mean Priyanka and Nick are going to be invited for dinner at Mannat anytime in the near future."
In an interview with IBN, on being asked if it has affected his friendship with Priyanka, Khan says, "Not at all. I think she is mature enough to deal with it."
On the work front, Shah Rukh's next big project, 'Zero' along with Katrina Kaif and Anushka Sharma is scheduled to release the end of this year.