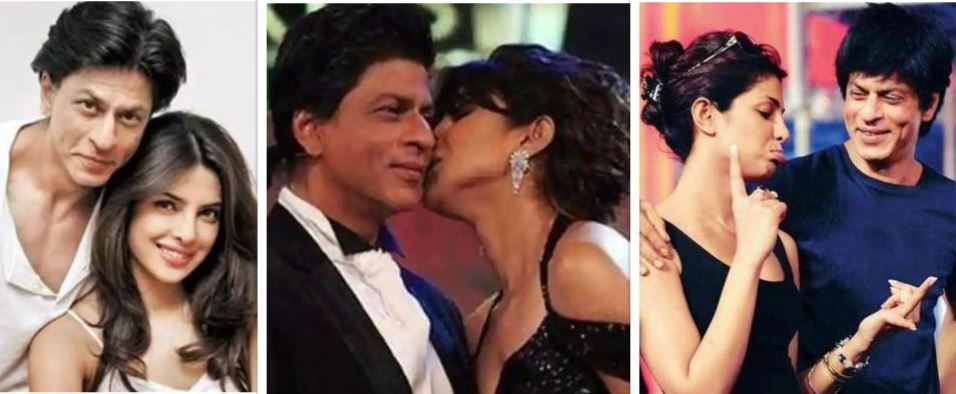 Link-ups and breakups are a part of Bollywood life. If you're a celebrity and a popular one at that, chances are you have been linked to your co-stars, industry friends several times more often than not.
Same goes for the superstar of the millennium, Shah Rukh Khan as well. The most popular Khan in Bollywood has also had his fair share of link up controversies. The biggest one of which turned out to be with his 'Don' co-star, Priyanka Chopra.
Rumours and conjectures of the duo hitting it off and being more than "just good friends" surfaced on almost all major headlines. So strong was the wave of the rumours of their alleged relationship, that it was said that even Gauri Khan was a bit taken aback by the whole thing. And in a bid to protect their hard-earned reputation and public love, SRK had to say goodbye to Priyanka Chopra who had become an invincible part of their closest friend circle.
Now, we recently stumbled upon an interview of the star on IBN where SRK can be seen talking about the whole controversy. Shah Rukh has said, "Two parts – 1. To me, what is most disturbing is the fact that a lady who has worked with me has been questioned and somewhere down the line, not been shown the kind of respect I show her, or all the women. I think it's little disrespectful. I am extremely sorry about that. Sorry exactly is not because of anything I have done but the fact that she is my friend, she is one of the closest friends I have and very close to my heart and always will be. I just feel that sometimes, when things are said, I needed to step back from it because I find it very small and menial and you know it just tends to spoil the relationship that people share while working together. She is a little girl who started her Miss India crowning with me or Miss World crowning with me, I don't remember. We have shared some of the nicest moments on-screen, off it as friends and it's unfortunate. It's extremely unfortunate and sad for me to think that a friendship gets a little soiled."
On being asked if it has affected his friendship with Priyanka, Khan says, "Not at all. I think she is mature enough to deal with it."
On work front, Shah Rukh's next big project, 'Zero' along with Katrina Kaif and Anushka Sharma is scheduled to release the end of this year.