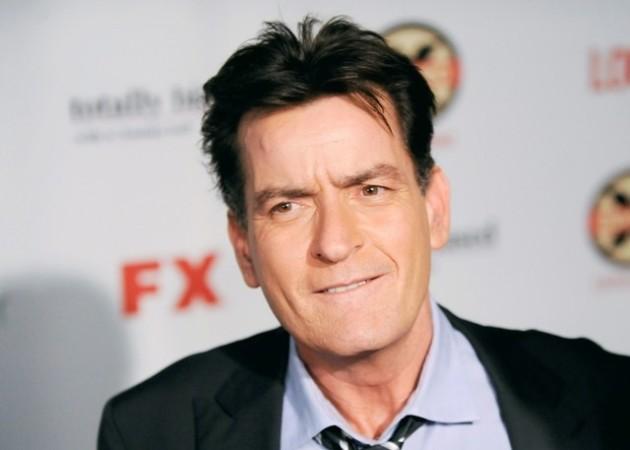 "Anger Management" actor Charlie Sheen, who recently admitted to his HIV-positive status during an interview with Matt Lauer, has reportedly been caught in a sex tape where he is seen performing oral sex on another man.
In a Radar Online exclusive, the media outlet noted it has viewed at least three clips lasting 30 seconds where Sheen is seen smoking a crack cocaine pipe and performing oral sex. The videos were recorded in Nevada in 2011, noted Radar, adding that the tapes were at the centre of a lawsuit that alleged an "A-List celebrity" was spreading herpes.
According to the media outlet, Sheen was the actor identified only as someone of "substantial international fame" in the "J Roe v John Doe" lawsuit that alleged that a megastar hatched a "nefarious plot" to lure victims into sexual acts despite having herpes.
At the time, Sheen is also believed to have told the man, who hasn't been named in the lawsuit, that he had no venereal diseases.
The duo is believed to have watched porn and engaged in "mutual oral copulation, mutual self-gratification, rubbing and massaging each other, play-wrestling, licking and (unprotected) intercourse," the lawsuit claimed, according to Radar.
Sheen settled the case for millions of dollars after he learned he was caught on tape, said the media outlet, adding that the actor even purchased the original tapes and had them destroyed. However, copies were made.
"Charlie had his team buy it off the market and settle the lawsuit because he and his camp believed it could destroy his life if it ever got out," said a source. "He must be quaking in his boots that it could see the light of day."
As for the former "Two and a Half Men" actor's sexual orientation, another source told Radar Online Sheen is "secretly bisexual" and has often been caught in the company of transsexual hookers.
"He's had sex partners of all kind. He'd regularly spent thousands of dollars to sleep with transsexual hookers who he would hire and have them service him at his Mulholland Estate mansion," said the source.