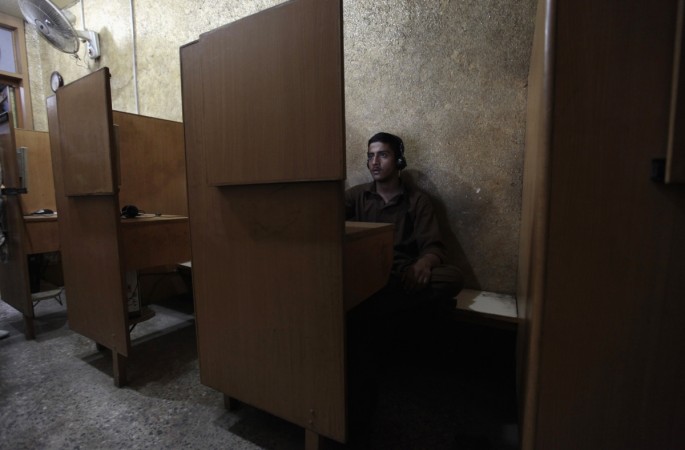 Heard of beds in an internet cafe. Well this particular one in Thane really did take customer satisfaction to the next level. Located near one of the most well-known colleges of Mumbai University, the cafe had a variety of facilities for lovebirds who wanted to get cosy. When the premises were raided by the police near the Smt Chandibai Himathmal Mansukhani College on Tuesday evening, young couples were literally caught in the act.
It was found that the cubicles where the carnal activities took place measured a mere 4X3 sq ft. The accused have been booked under section 294 (obscene act) of the Indian Penal Code, reports India Today.
The raid was led by inspector Sampat Nirmal. "During raid we found couples involved in obscene acts. We have arrested 24 people including cyber cafe owner Lallan Shah, manager Niranjan and 11 couples," adding that there were 20 cabins but only three computers.
There had been complaints made by the residents of Ulhasnagar about the activities in the cafe, said the cops who were part of the raiding team. According to sources, joint commissioner of police (Thane) VV Laxminarayan was approached when the local police did not take any action.
Vasant Jadhav, DCP (Ulhasnagar), was evasive when asked about police inaction regarding earlier complaints.
Neither of the two cyber cafes raided by the police had valid licences and were therefore illegal, said sources. "They were run illegally for over six-seven years. The owner had also built a mezzanine floor inside the cyber cafe that had a bed for customers. Besides this, they also use to sell condoms and emergency contraceptive pills to the customers."
The college authorities meanwhile said that it was difficult to confirm whether the students seen in the video belonged to their college. "We cannot recognise them to be of our college. They could be from other colleges in the area or even from outside," said a senior teacher of the college.