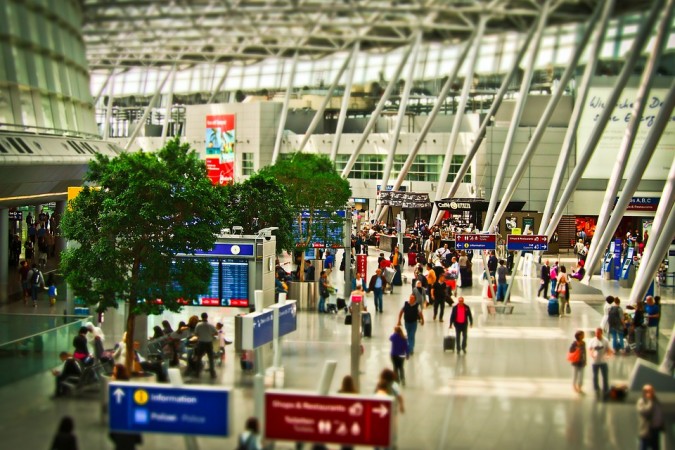 An American tourist was recently arrested after he strolled around naked at Phuket airport in Thailand, where he kept yelling incoherently and throwing his faeces at everyone.
Tourist Steve Cho was eventually be stopped by six security guards to control the situation: He had smashed airport shop goods by then.
After the arrest, the 27-year-old underwent a psychiatric assessment and told the police he had "taken too many sex drugs" before the incident, Daily Mail reported.
Onlooker Wannee Ming, 28, said: "This was the scariest and most disgusting thing I ever saw at an airport. I stayed away from the man in case he attacked anybody."
Ming added: "The airport staff tried to make him calm down. They were talking to him but he ignored them. It was very bad. The airport did a good job to control him."
A statement from Phuket International Airport said: "To control the situation and to prevent any danger that might happen to other passengers, the officers had to arrest the man."
Cho later apologised for the outburst and agreed to pay for the damage.
The airport added in its statement: "When he regained his composure he admitted that he took too many Viagra pills and lost consciousness.
"He accepted responsibility to reimburse for any damages that he caused. His trip to Incheon was cancelled and he was brought to Saku Police Station for further investigation."
They also mentioned in their statement that no harm was caused to the man while arresting him.
Before Cho was sent to the nearby hospital for medical checks and a routine psychiatric assessment, he was taken to the local police station.
This comes a day after a United Airlines aircraft was forced to land when a 22-year-old smeared his faeces all over the washrooms.
The flight from Chicago to Hong Kong landed in Alaska after two of the lavatories were vandalised with excrement. The police said the passenger who was a US resident of Vietnamese origin made no threats and was let off without any charges.