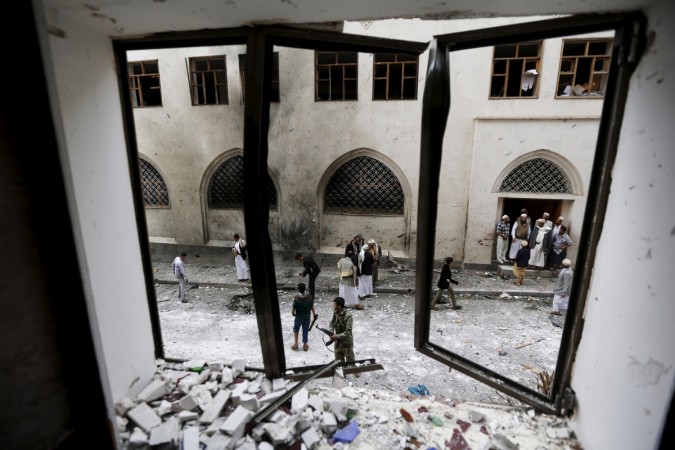 Several people were reportedly killed on Sunday in a suicide bomb attack outside a police headquarters in Mukalla city in south Yemen. The Islamic State group, also knows as ISIS, claimed responsibility for the attack in a message on its online news agency Amaq.
The suicide bomber blew himself up while standing in a queue of men who had arrived at the police recruitment centre in the port city of Yemen, Agence France-Presse reported.
The toll has not been officially confirmed as yet. While the AFP report quoted a medical source as saying at least 25 police recruits were killed and 60 people were injured, Reuters reported the death of at least 10 people, based on information from its security source.
The attack in Mukalla city on Sunday was the second this week. At least 10 soldiers were killed on Thursday when an ISIS militant exploded his car bomb near government troops, according to an earlier AFP report.
Mukalla was captured by al Qaeda in the Arabian Peninsula (AQAP) last year but the government forces with the help of Emirati soldiers were able to take the city back in April. Al Qaeda was then forced to withdraw its men from the city.
The extremist groups took advantage of the civil war in Yemen, where the government forces are already in battle with the Iran-backed Houthi rebels who seized the capital Sanaa in September 2014, and targeted both government and rebel forces.
The Associated Press cited a United Nations report as stating at least 9,000 people, mostly civilians, have been killed in the war since March last year.