Seven Day Queen, which is also known as Queen For Seven Days, will be back with episode 2 this Thursday, June 1, at 10pm KST on KBS2. It is likely to focus on the evil moves of Yi Yung a.k.a King Yeonsan while featuring the complicated relationship between Shin Chae Kyung and Prince Yi Yeok.
The Korean historical drama took its viewers through a roller-coaster of events and kept them on the edge with unexpected twists. The story is narrated through flashback sequences and is shown from the point of view of a deposed queen.
Also read: Watch Suspicious Partner episodes 15 and 16 live online
Although the mini-series revolves around the life of a power-thirsty king, it focuses a lot on the romance between Shin Chae Kyung and Prince Yi Yeok. The onscreen couple met each other in the market place and became rivals. But the upcoming episode will be about their blossoming romance.
Seven Day Queen has already received rave reviews from the Korean drama lovers. "Right from the beginning they hit you with the possible sad ending. Looks quite interesting though," wrote a viewer on one of the streaming sites.
"I feel like I am goona cry bloody tears by the time i reach the last episode. The teen actors are really good," stated another viewer. While the next one commented, "Almost all scenes in this drama are probably the prettiest scene I've ever seen in sageuk dramas!"
Click here to watch 7 Day Queen episode 2 live online on KBS2 tonight at 10pm KST. The Korean drama lovers can also watch the mini-series online here.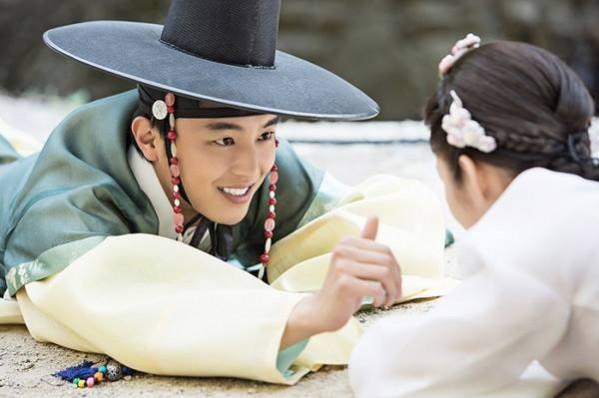 Meanwhile, the trailer shows Shin Chae Kyung trying to seduce Prince Yi Yeok. "I will seduce him. I will charm him properly," she says. But he tries to ignore her and says, "We are over."
The footage also shows the female lead's parents informing the Queen, "My daughter is not a suitable match for the prince. She was always weak. We raised her in the countryside. She was too frail to study for long hours. And we did not educate her at all."
Watch the promo for Seven Day Queen episode 2 below: