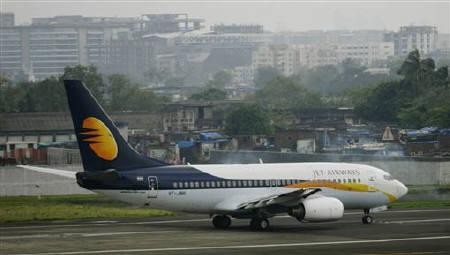 The Service Tax Department has come down heavily on the Jet Airways for non-payment of service tax dues amounting to about Rs 69 crore.
As warned earlier, it has attached the airline's accounts maintained by International Air Transport Association (IATA).
Sources from Ministry of Finance said that they had frozen the IATA accounts of Jet Airways for delay in the payment of its dues for the month of January and February.
However, sources from the Jet Airways said that the Service Tax Department was in touch with the IATA. It added that bank accounts of the airlines were neither frozen nor attached.
The Service Tax Department had earlier served a notice to the Airlines to pay the dues or face similar consequences like that of the Kingfisher. It threatened that it would freeze their bank accounts if they didn't reply to the notice.
The Jet Airways was supposed to pay the dues by March 6 but failed to do so.