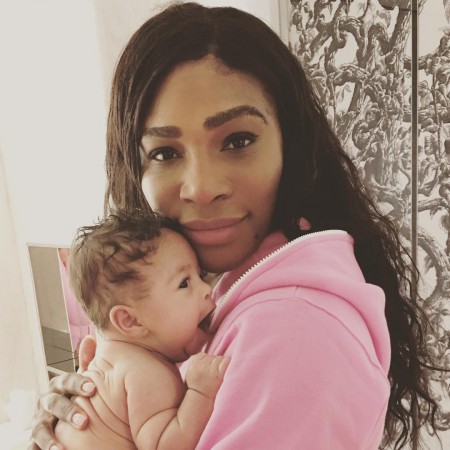 Serena Williams has opened up about her unpleasant experiences regarding giving birth and the life-threatening complications she faced post-pregnancy.
ALSO READ: Here's how you can get the best orgasms

"So, we're leaving the hospital after six days, we had a lot of complications but look who we got. We got a baby girl," said Williams in a social media video posted after she gave birth to baby Alexis Olympia Ohanian, ABC 7 reported.
Serena revealed about her post-pregnancy complications in the February issue of the Vogue magazine. She unveiled that she had delivered her baby in an emergency caesarean section and developed blood clots in her lungs. She also had a history of blood clots.
These blood clots resulted in coughing fits which made her C-section incision pop. Later, a large clot was detected in her abdomen.
ALSO READ: Men, be careful about these things for having healthier sperm
The report stated that the tennis star couldn't get out of bed during the first six weeks of her motherhood. Such complications are rare, according to ABC's chief medical correspondent Dr Jennifer Ashton.
"They can happen to an elite athlete, or anyone, regardless of the doctor or anything else. Pregnancy and childbirth are an athletic event. It doesn't mean an elite athlete can breeze through," she added.
ALSO READ: This could improve men's performance in bed and make sex more enjoyable
According to the doctors, Williams' experience reminds women to take care of their health during pregnancy.
Serena will start playing tennis in March. The blood clot experiences faced by her previously were horrible too. In 2010, Williams had to get her right foot operated twice as she had injured herself by stepping on broken glass while leaving a restaurant.
She got clots in her lungs after that and had to get injected with a blood thinner. This resulted in the accumulation of blood in her stomach's skin which was operated with the help of another hospital procedure.
She had to take an off from the tour for almost 10 months and made her come back in 2011.