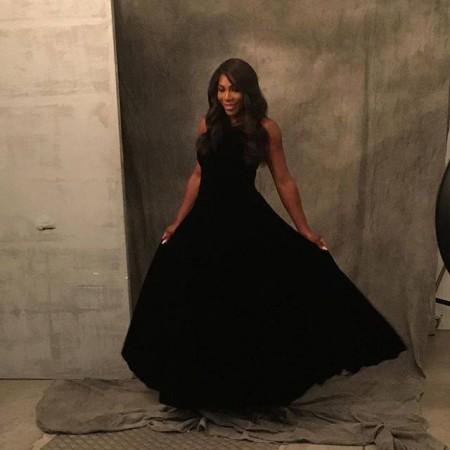 Tennis champion Serena Williams is a champ in domains other than tennis too. Serena has presented herself in a dynamic fashion on Instagram. She showed off her 'toned' personality, relaxing in a luxurious getaway, and had fans asking for more with selfies of herself.
Also read: SI Swimsuit 2017: Serena Williams, Eugenie Bouchard bare all; Simone Biles sheds her cute image
In a photo, she is seen wearing a black bikini top and pairing it up with a black sheer sarong. She has wrapped the sarong around her waist to display her toned torso. The Olympic athlete kept the caption simple which reads "Bonjour."
And, on last Wednesday, the tennis star went fresh-faced while flaunting her athletic physique and pert posterior in a plunging red swimsuit. She accessorised her look with a hat and a dainty heart charm necklace.
Serena shared another incredible photo of herself on Tuesday that shows off her toned physique in a blue swimsuit. Posing with her hands on the hips, she captioned it, "Vacation by @iamkhyriealleyne."
The selfies she posted on Instagram turned many heads as one person wrote, "You are a nice and strong woman." Another gushed, "Beautiful, fierce, brilliant and graceful!!!" One person posted: "You are a goddess #inspiration."
The 2016 Best Female Tennis Player recently shared a short clip on Twitter where she mentioned challenging the basketball player Stephen Curry to an epic ping pong match.