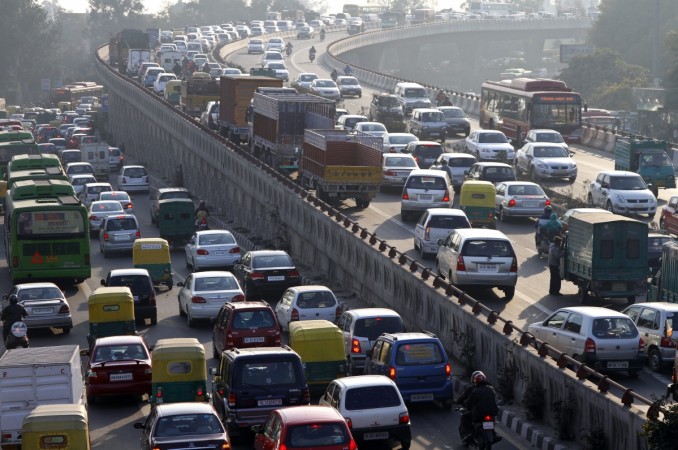 In about a week, automobile companies will be declaring their volume sales data for September 2016. Passenger vehicle sales are likely to stay higher after the 14th straight month of growth recorded last month that encouraged industry body Siam to raise projection for the current fiscal.
Passenger vehicle sales rose 16.68 percent to 2,58,722 units in August this year as compared to 2,21,743 last August. The consistent increase in sales prompted the Society of Indian Automobile Manufacturers (Siam) to increase full-year projection to 10-12 percent from 6-8 percent.
"Originally, we had estimated the growth in the passenger vehicle segment to be around 11-13 percent, which was later revised downward to 6-8 percent. Looking at what is happening and after speaking to our members, it is now felt that the growth will be higher. We should be hitting around 10-12 percent," Sugato Sen, deputy director-general said, after the data was released, reported The Economic Times.
Two-wheeler sales jumped 26.32 percent to 16,48,883 units in August 2016.
In addition to the usual festive season that gives a boost to car and two-wheeler sales every year, industry analysts are confident of higher sales on account of the bonanza to Central government employees due to the recommendations of the 7th Central Pay Commission.
Banks are wooing these employees with attractive loan options and waiver/reduction of fees, hoping to cash in on a customer base that has traditionally seen a low default rate.
State Bank of India (SBI), HDFC Bank and Axis Bank are among the lenders that have various options to choose from.
SBI is offering 100 percent financing of the on-road price of cars for these employees as against 90 percent earlier, while HDFC Bank's financing is up to 90 percent. Axis Bank is also offering complete financing to government employees planning to buy cars, the Business Standard reported a few days ago.
In September 2015, passenger car sales grew 9.4 percent to 1,65,690 units on a year-on-year basis.
Volume sales data of Maruti Suzuki India Ltd. (MSIL), Hyundai, Ford Motors, Mahindra, Toyota Kirloskar Motor (TKM) and Tata Motors would be under focus.
On Friday, MSIL shares closed at Rs 5,602.20 apiece, Tata Motors at Rs 553.35 and Mahindra at Rs 1,409.60.