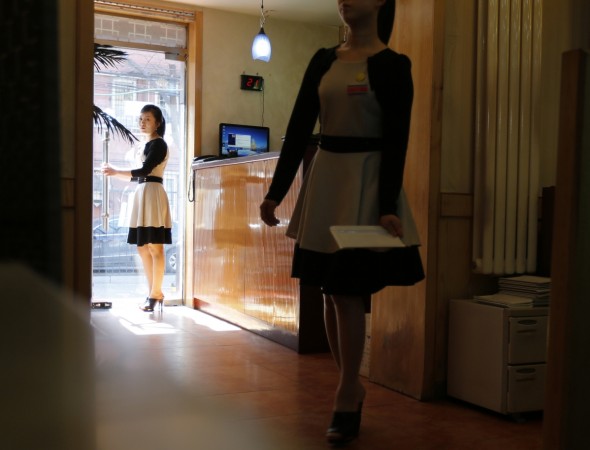 South Korea has warned its citizens against abduction attempts by North Korea following the defection of 13 North Korean restaurant staff working in China. Pyongyang had alleged that the 12 waitresses and the manager were abducted by South Korean authorities last month.
South's Unification Ministry has reportedly said overseas missions have been directed to be more vigilant following the incident last month. Seoul-based Korean language newspaper Hanbook Ilbo was quoted as saying by Agence France Presse on Monday that Pyongyang could be plotting to abduct South Koreans to trade for the 13 restaurant staff who defected.
"We are closely watching out for multiple possibilities, including abduction or terrorism ... by the North," said Unification Ministry spokesman Jeong Joon-Hee. "We are trying to ensure the safety of our nationals," he was quoted as saying by AFP.
"They set the target of 120 people including expats, soldiers and officials," an official source familiar with North Korean affairs told Hanbook Ilbo, according to AFP.
Last week, North Korea released a video of parents of one of the waitresses who had defected. The parents of the waitress named So Gyong-A were seen pleading tearfully to South Korea to return their "abducted daughter." The couple also insulted South Korean President Park Geun Hye, calling her "the devil." In the video, they can be seen saying their daughter was "lured." More such videos are expected to be released.
At least 30,000 North Koreans are believed to have defected from the isolated country. However, workers at North Korean restaurants in China are picked from families loyal to the regime and the defection of the 12 waitresses and the manager is considered a rare incident.