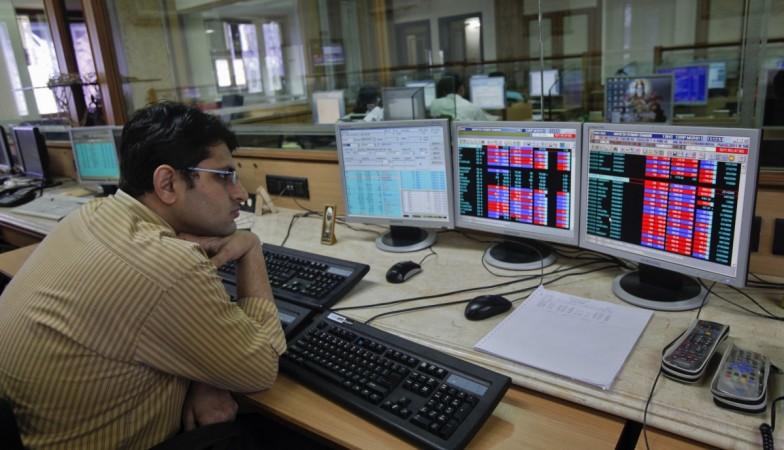 The benchmark indices recovered all its initial losses with the Nifty50 reclaiming 10,350 level, with over 80 gain. On the other side, BSE Sensex has recovered from 800 points loss, but close the days trading 138 points higher, as the poll result showed Bharatiya Party Party (BJP) win the Gujarat and Himachal Pradesh state assembly.
Early in the day, both the benchmark indices tanked considerbly with Sensex down over 850 point while the Nifty 50 index plummeted over 200 points in early Monday trade.
Market analysts have earlier said that a big win for BJP in the Gujarat election will push the market rally further so much so that Nifty 50 could reach 10,800 level.
Meanwhile, as of 10.20 am, BJP leads in 105 seats in Gujarat's182 seats, while the Congress leads in 76 seats. The BJP is trailing in 18 seats it had won in 2012, according to NDTV.
There has been a revive in electoral trends in Gujarat assembly election result in last two hours.
Earlier market reacted to the early electoral trends which showed that BJP is not going to have a landslide victory as predicted in the exit polls.
Follwoing the market trends, most large caps like Reliance Industries, HDFC Bank, ICICI Bank, HDFC, Adani Ports, Tata Motors, Vedanta and SBI, which were down between 2-5 percent.
On a macro level, all of the 19 sectoral indices declined. The BSE Telecom index fell over 3.3 percent followed by BSE Basic Materials and Metals were down 2.5 percent each.
The Indian rupee was sharply lower by 25 paise to 64.29 against the US dollar in early trade, following weakness in equity markets.
On the negative side, analysts predicted that if BJP secures less than 100 seats out of 182 that went to poll, the Nifty 50 index might dip to 9,700 levels.