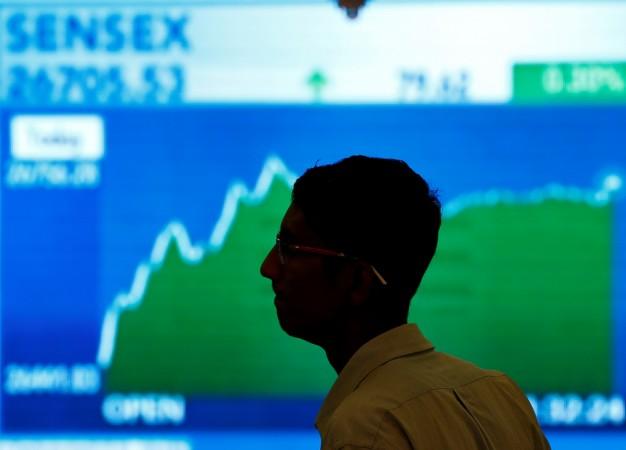 Indian stock markets bounced back on Wednesday, reversing the three-day losing streak, on the back of brisk buying in select counters. The BSE Sensex closed with a gain of 69 points at 28,292, while the NSE Nifty ended 39 points higher at 8,745.
Among sectoral indices on the BSE, auto was the biggest gainer, ending 1.24 per cent higher to its Tuesday close.
Top Sensex gainers included Tata Steel (up 3.25 per cent at Rs 379.80), Bharti Airtel (up 2.42 per cent at Rs 321.60), Adani Ports (up 2.27 per cent at Rs 270.50) and SBI (up 1.83 per cent at Rs 253.50).
Reliance Industries Limited (RIL) shares lost 1.87 per cent to close at Rs 1,089.70 apiece, ending the bull run over the past few trading sessions that saw the scrip hit a seven-year-high.
Foreign institutional investors (FIIs) were net buyers of Indian equities worth Rs 73.83 crore on Wednesday, according to provisional data released by the National Stock Exchange.
In a recent note, HSBC Global Research said that select consumer-oriented companies are expected to perform well in the next decade in India, riding the wave of strong growth. These stocks have delivered "delivered an annualised average stock return of 26 per cent over the last decade and the last five years," it said in its note.
Factors the brokerage took into account for zeroing in strong growth performance of the stocks were "long-term earnings growth expectations implicit in the valuation; exploiter positions of each company and growth left in a particular category or business; growth strategies for new products and geographies and whether these can lead to exploiter opportunities," for the companies.
The companies identified by HSBC Global Research include Asian Paints, Nestle, Hindustan Unilever Limited, Marico and Britannia Industries.