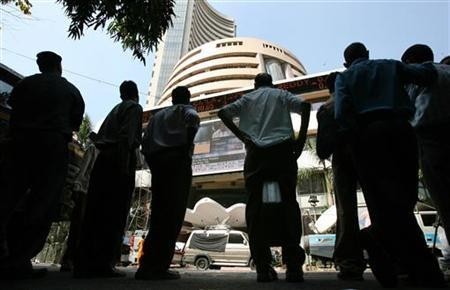 Majority of Indian stock indices fell during closing hours on Friday due to disappointment over the lack of details in the federal budget.
The Sensex recorded its biggest weekly loss in over two-and-half-years, falling by 1.37 percent or 348.40 points, settling down at 25024.35 points. NSE Nifty fell by 1.4 percent or 108.15 points, settling at 7459.60 points, which recorded its biggest weekly loss since March 2013.
"The NSE index still looks over stretched, with some technical patterns such as 'double top' advocating a potential move to the 7250-7300 range from its 7459.60 close on Friday," a trader told Reuters.
The loss among Indian stock indices was attributed to the fall among US stocks because of bad performances of Europe's Portugal Stock Exchange market. The benchmark PSI 20 recorded its biggest seven-day drop since August 2011.
Among Indian stock indices, only BSE IT, FMCG and Healthcare stocks surged by the end of closing hours on Friday. IT stocks gained 131.01 points at 9379.25 points, FMCG stocks recorded 6915.65 points with a profit of 34.95 points and Healthcare stocks surged by 126.90 points at 11729.06 points. The remaining were recorded in Red.
"Near-term valuations were looking stretched. Now, perspective would be drawn from what will happen from the budget speech and in global markets," Reuters quoted Aneesh Srivastava, chief investment officer at IDBI Federal Life Insurance.
"Also, revenue growth estimates of the government in the budget look tad optimistic given the economy is yet to recover," he added.
However, the surge in BSE IT sector was dominated by Infosys as it announced its profits in its second quarter till 30 June.
Among the losers, BSE Capital Goods topped the list with a loss of 754.97 points, which was followed by BSE Banking that plunged 455.55 points and BSE Oil & Gas that fell 302.85 points respectively.
Additionally, among the 30 listed companies in Sensex, only 9 closed higher and among 50 listed companies in Nifty only 12 closed with profits.