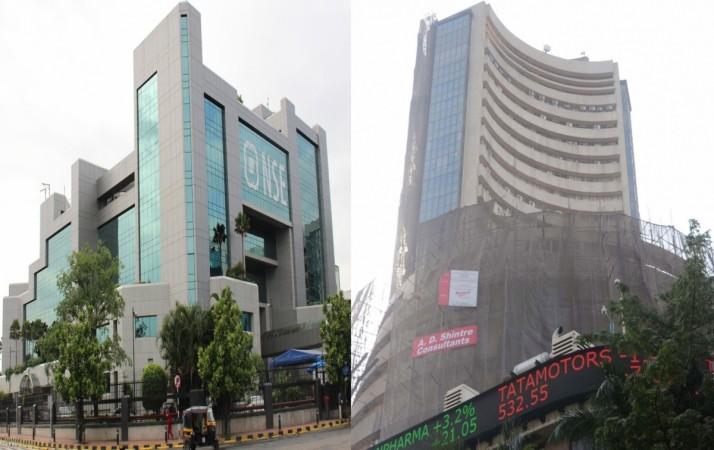 After losing over 2 percent on Tuesday, Indian equity markets started the morning trade with gains as both wholesale and retail inflation eased in domestic economy. Global factors like weakening dollar and stabilising US bond yield also improved market sentiments.
At 10:35 am, while Sensex was trading 0.5 percent higher at 26433.44, Nifty was hovering around 8129.30 points, up 0.2 percent from yesterday's trade.
Among companies, TCS was the top gainer in the early morning trade with 4 percent rise to Rs 2,206.20. Other stocks, which gained include Asian Paints, Zee Entertainment, Infosys and Bharti Airtel.
However, shares of Bank of Baroda, Kotak Mahindra, Lupin, Tata Steel and Hindalco fell in the morning trade.
While sectoral indices like auto, information technology, oil and gas were trading in the green providing support to the market, banks, consumer durables and capital goods were dragging it.
Meanwhile, data released by finance ministry on Tuesday evening indicated that pressure on inflation is easing, raising hopes of further rate cut by Reserve Bank of India. For October, while consumer price inflation (retail inflation) dropped to a 14-month low of 4.20 percent, WPI fell for the second consecutive month to 3.39 percent last month. "Looking at the recent trajectory and softening global oil prices, CPI inflation is likely to undershoot RBI's 5 percent target of early-2018 by a hefty margin. The recent demonetisation of high denominated currency is likely to lower growth and inflation. This makes us more confident of a 25 basis points rate cut this fiscal year," Pranjul Bhandari, the chief India economist of HSBC, said in a research report.
On the global front, dollar strengthening took a pause, which provided key support to all Asian markets. Stabilising US bond yield also gave comfort to investors.
In the forex market, rupee was trading 0.01 percent lower at 67.73 against US dollar in the early morning trade.