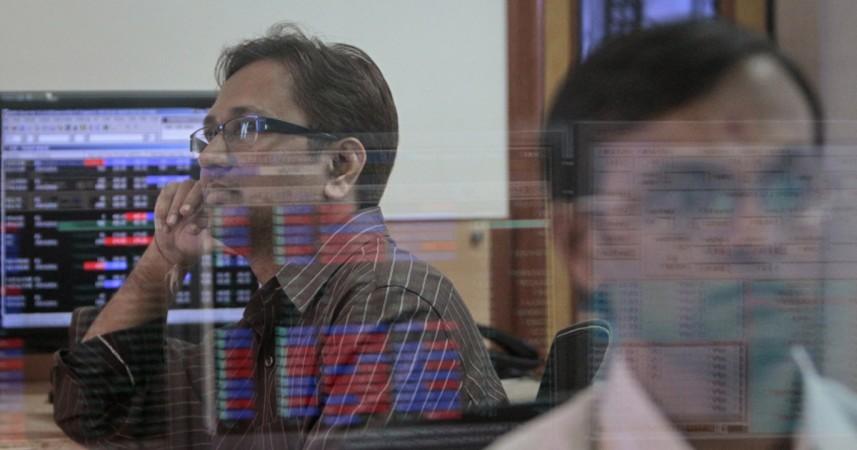 The domestic stock markets plunged on Tuesday despite an interest rate cut by the Reserve Bank of India (RBI), as traders see less scope for such rate cuts in the coming months.
The BSE Sensex fell sharply by 660 points or 2.37 per cent to close at 27,188.38, largely led by heavy selling in rate sensitive stocks such as banks, auto, realty and capital goods.
Earlier in the day, the RBI cut repo rate by 25bps to 7.25 per cent for the third time this year as easing inflation and falling industrial production provided scope for the central bank to boost the economy with rate cuts.
However, RBI Governor Raghuram Rajam cautioned that the outcome of monsoon rainfall is the biggest risk ahead for the economy.
"Each path of the sequence is fraught with uncertainty. So we need to figure out how this plays out. And, clearly government action is very important," Rajan told The Economic Times.
The government has downgraded its forecast for monsoon rainfall this year to 88 per cent from 93 per cent earlier, raising concerns of drought in the country.
RBI also revised down its growth estimate for the economy in the current financial year to 7.6 per cent from 7.8 per cent previously.
The central bank revised up its inflation estimate to 6 per cent by January 2016 on the back of uncertainty over monsoon rainfall and recent increase in service tax.
"Besides the as-expected 25 bps rate cut, the RBI's tone errs on the side of caution on the price and growth outlook. Growth projections were revised down a notch, reflecting the central bank's belief that the ongoing recovery trend will be interpreted as modestly positive and not as strong as new headline GDP seems to suggest," said Radhika Rao, Economist, DBS, Singapore.
The government has raised service tax on food bills on restaurants, telephone bills, air travel and some other services to 14 per cent effective from 1 June.
The new service tax will also be levied on using credit and debit cards, cabs, cable and DTH services, beauty parlour charges, courier service, laundry services, ordering stock broking, asset management and insurance.
Further, the markets are also worried over the limited scope for additional rate cuts by RBI in the coming months in the wake of growing uncertainty over monsoon and its impact on the inflation trajectory.
Analysts expect the RBI to remain on pause for extended period following today's rate cut as risks to inflation gives little room for interest rate cuts.
"The upshot is that, following today's cut, the loosening cycle only has a little further to run," said Capital Economics in a note.