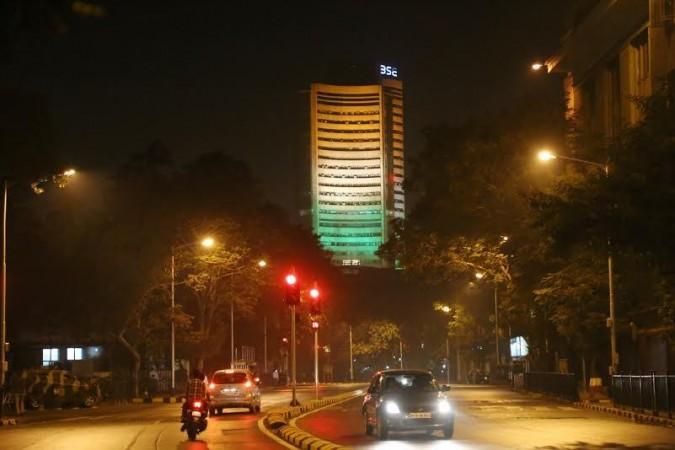 Indian stock markets ended lower on Tuesday on account of profit-booking after rallying for two straight sessions. The BSE Sensex closed 88 points down at 28,064, while the broader NSE Nifty edged 30 points lower to end the day at 8,642.
Top Sensex losers were Sun Pharma, Tata Motors, TCS, Wipro and HDFC, while index stocks that gained included Cipla, Adani Ports, State Bank of India (SBI), Tata Steel and Larsen & Toubro (L&T).
Infosys closed at Rs. 1,050.95, down 1.16 percent from its previous close, on the BSE. The fall was on expected lines after the company informed in a media statement on August 13 that it would ramp down 3,000 employees after one of its clients, Royal Bank of Scotland, scrapped plans to list its UK standalone bank, Williams & Glyn (W&G).
"Infosys has been a W&G program technology partner for Consulting, Application Delivery and Testing services, and subsequent to this decision, will carry out an orderly ramp-down of about 3,000 persons, primarily in India, over the next few months," the company had said in its August 13 statement.
The fall in Infosys share price also impacted other stocks and the BSE Information Technology sectoral index, which dropped 1.31 percent.
Among other news that impacted the markets was the spike in wholesale inflation for July to 3.55 percent (provisional). Prices of food items rose at an even faster clip and was not on expected lines, according to an analyst.
"The hardening of WPI inflation exceeded expectations. The surprise, yet again, came from high food prices, which pushed up inflation of primary articles and manufactured products. In the short term, we are seeing two major disturbing trends. Pulses inflation which had started to soften for the past couple of months has climbed back in July 16," Anand Rathi Institutional Research said in a note on Tuesday.
L&T lines up projects for Nagpur
Engineering and construction company L&T signed an agreement with the Maharashtra government to undertake a slew of projects in Nagpur under the "smart city" project.
"The scope of work in Phase 1 will cover laying of 1,200 km of optical fiber network backbone, creating 136 City wifi hotspots at key locations, establishing 100 digital interactive kiosks and developing city surveillance systems with 3,800 IP based cameras," the company said in a statement on Tuesday.
The L&T stock ended at Rs. 1,505.45, up 1.15 percent from its previous close.