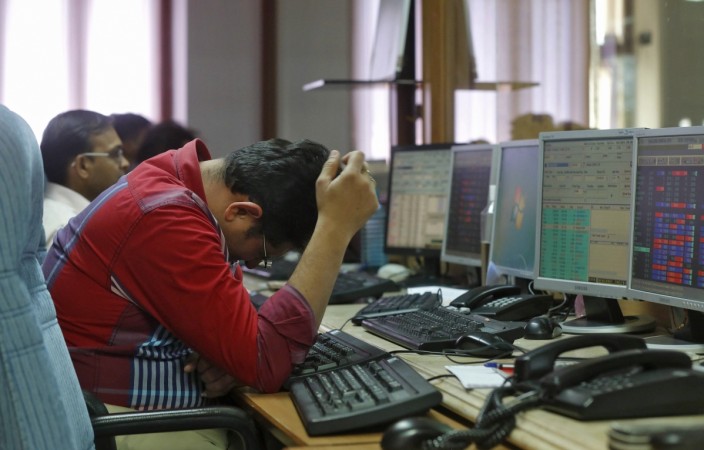 Indian stock markets dropped by more than 1 percent on Monday tracking global cues that saw investors getting jittery over equities becoming volatile if Donald Trump wins the US presidential elections. The sell-off was triggered over a perception that Trump could pip rival Hillary Clinton in the presidential debate between the two candidates. The debate assumes significance as the outcome could swing the decision of many fence-sitters during polls.
The BSE Sensex fell 374 points, or 1.30 percent, to close at 28,294 while the NSE Nifty ended 108 points lower at 8,723. Top Sensex losers were ONGC, ICICI Bank, Tata Motors, NTPC and GAIL (India). Sectoral indices on the BSE that shed more than 1 percent included Bankex (1.56 percent) and Auto (1.72 percent),
"A good performance from Mr. Trump could see market volatility increase, particularly if investors think there is a possibility that he could actually win," wrote Michael Hewson, chief market analyst at CMC Markets in London, Reuters reported.
The X-factor for driving markets is no longer the speculation over US Federal Reserve's decision on interest rate hike, rather it is the outcome of the US presidential elections.
"But as the U.S. elections are moving into a closer market horizon, the tendency of U.S. political events to influence global markets will probably rise," Investec economist Philip Shaw told the agency.
The speculation pulled the pan-European STOXX 600 index down 1.4 percent, translating into a fall of about 7 percent since the beginning of the current calendar year.
Global stock markets are likely to witness a shift away from equities in the run-up to the American presidential elections. "I think there could be some shift away from equities to the safer assets ahead of the US elections across the markets globally," NDTVProfit quoted Ambareesh Baliga, a Mumbai-based independent market analyst, as saying.
Select stocks hit a new 52-week-high on a day of losses and these included public sector oil marketing companies Bharat Petroleum Corporation Ltd. (BPCL), Indian Oil Corporation Ltd., Biocon, Reliance Industries Ltd. (RIL) and Jubiliant Life Sciences.