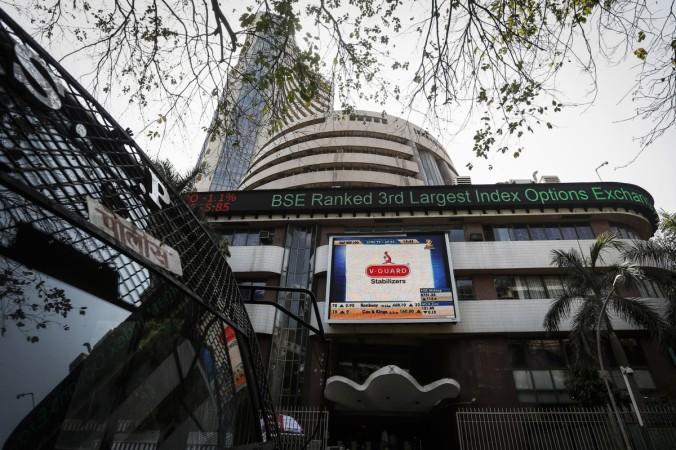 A day before the Reserve Bank of India's (RBI) second bi-monthly monetary policy review, Indian stock markets ended Monday trading with moderate losses. The S&P BSE Sensex ended 66 points lower at 26,777 while the NSE Nifty closed at 8,201, down 20 points.
Bharti Airtel, Lupin and Maruti Suzuki were the top Sensex losers while Tata Motors, State Bank of India and GAIL (India) ended with moderate gains.
The RBI will be announcing its monetary policy statement on Tuesday even as the spotlight has shifted to Governor Raghuram Rajan's tenure that ends in September this year.
There is not much of a suprise waiting for investors and analysts alike, as most estimates and comments indicate that Rajan would leave the the repo rate unchanged at 6.5 percent.
From a macroeconomic standpoint, it's a mixed bag. While retail inflation inched up to 5.39 percent in April from 4.83 percent in the previous month, the March-quarter GDP numbers and forecast of an above-normal monsoon by the India Meteorological Department indicate a status quo is the most ideal situation.
"...Inflation developments since April have also lowered odds of imminent cuts. The policy guidance is likely to stay neutral as the RBI weighs the run-up in April food inflation against positive monsoon expectations," Radhika Rao, economist of group research at DBS Bank, said in a note on Monday.
The uptick in crude oil prices and its resultant impact on domestic fuel prices also need to be factored in, according to her.
"With the latest upmove in global oil prices, domestic prices have also jumped notably. The latter's pass-through is already evident in CPI transport and the communication component of the CPI, which quickened from 0.02 percent YoY in April-December 2015 to 1.7 percent YoY in the quarter ending March 2016," Rao said.
Global developments such as a likely interest rate hike by the U.S. Federal Reserve and Brexit worries would also weigh on the central bank.