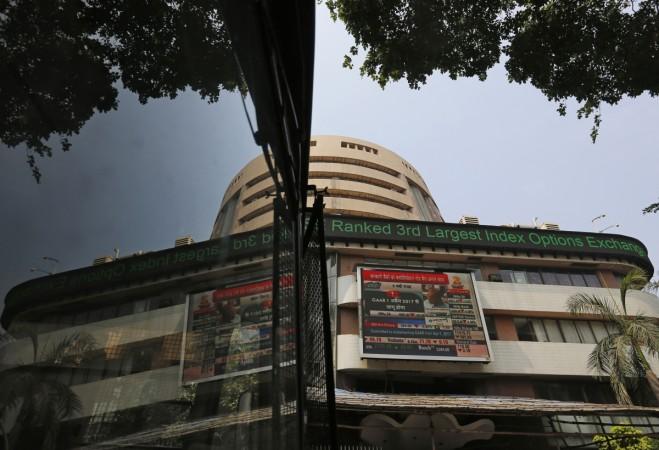 Indian stock markets ended in the red Tuesday dragged by a fall in Asian equities on account of Japan's central bank keeping prevailing negative interest rates unchanged after its meeting the same day. The S&P BSE Sensex slumped more than a percent to close at 24,551, down 253 points, while the 50-scrip NSE Nifty settled at 7,461, a loss of 78 points, or 1.04 percent.
The biggest loser on the Sensex was Lupin which fell sharply in trade in response to the company informing the stock exchanges that the US Food and Drug Administration (USFDA) has made nine observations after inspecting its Goa facility.
The stock closed at Rs 1,726, down 7.59 percent from its previous close.
Other stocks that pulled the Sensex down included HDFC, Dr Reddy's Labs, Cipla, Sun Pharma and ITC.
Gainers on the Sensex included State Bank of India, Tata Steel, Bharti Airtel and Axis Bank.
The US Federal Reserve's two-day meeting that begins Tuesday (March 15) would be a significant trigger for Indian stock markets on Wednesday. The Fed is expected to keep short-term interest rates on hold in view of global uncertainties, after having raised the benchmark rates from almost zero to 0.25-0.50 percent in December last year.
The markets shrugged off retail inflation data released late Monday after market hours. Retail inflation was down to 5.18 percent in February from a 17-month high in the previous month.
The easing of retail inflation is being seen as providing enough space for the Reserve Bank of India (RBI) to cut the repo rate.
"For the time being, a disciplined fiscal stance, larger than expected decline in IIP and a drop in CPI inflation have converged, and we continue to expect that the RBI will cut the policy repo rate by 25bp to 6.5% at its upcoming policy meeting (5 April)," HSBC Global Research said in a note.