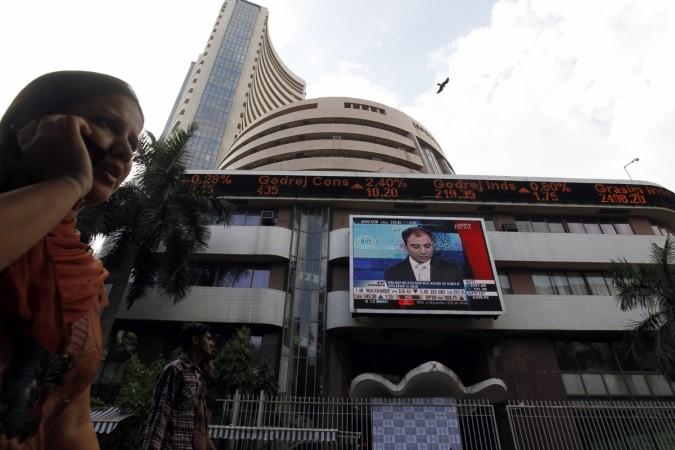 Although the domestic stock markets have witnessed a return of investors' interest in the past few sessions, they are unlikely to sustain the gains in the coming months, according to an equity research firm.
The benchmark BSE Sensex rose by more than 1,000 points from last week, recovering from an 8-month low hit earlier this month to close at 27,811.84 on Friday (26 June).
The Sensex has been very volatile so far this year, hitting a record high of 30,024.74 in March before falling to its lowest level since October 2014 in early June.
In the coming three to four months, the benchmark index may repeat such volatile sessions falling by over 2,000 points to 25,500 levels, Saurabh Mukherjea, CEO-Institutional Equities at Ambit Capital told NDTV Profit.
Currently, the valuation of Sensex is based on expectations that the index companies will post an earnings growth rate of 16 to 17 percent in the current fiscal.
But Mukherjea expects their earnings to grow at 9 to 10 per cent, which may lead to a correction in Sensex by about 8 per cent from the current level.
He sees short-term pain in the markets, as the Indian economy is undergoing a "major macro-economic transition".
"What is happening is we are going through proper structural reform, we are moving from being high inflation, high subsidy, high corruption, high black economy to one where all of these are lower, making a major macro-economic transition," said Mukherjea.
"These transitions are never painless. We are feeling the pain at the moment, the pain is going to be more acute over the next three-four months," he said.
He said that the transition is already having an impact.
"Rural wage growth at a decade low...new project launches in the real estate sector is similar to the three/four months after the Lehman Brothers crisis, which was pretty low," he added.
He expects inflation to remain below 5 percent next year, resulting in more rate cuts by the central bank, which in turn will give a fillip to the manufacturing sector.