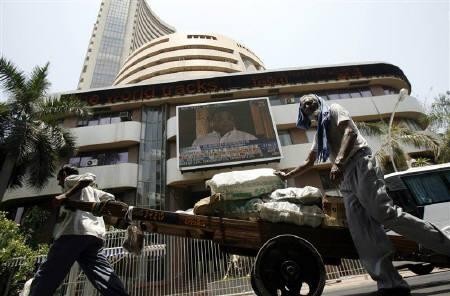 India's Sensex is expected to rise on Wednesday as investor confidence is likely to be lifted amid encouraging economic indicator reported in the US.
On Tuesday, the US stocks rose as investor sentiment turned positive amid cheering economic report. According to data released on Tuesday by the Institute for Supply Management, non-manufacturing Purchasing Managers' Index, also known as the ISM Services PMI which rates the relative level of business conditions including employment, production, new orders, prices, supplier deliveries and inventories, fell to 55.2 in January, down from 55.7 in December. Significantly, a level above 50 represents expansion in the industry.
Meanwhile, BP Plc reported on Tuesday that the company's profit before tax dropped to $3.46 billion in the fourth quarter, from $11.12 billion in the same period the earlier year. Also, Walt Disney Co reported that the company's net income declined to $ 1.38 billion or $0.77 per share in the first quarter, from $1.46 billion or $0.80 per share in the same period the earlier year.
The Dow Jones Industrial Average rose 0.71 percent, the S&P 500 Index was up 1.04 percent and the Nasdaq Composite Index gained 1.29 percent.
On Wednesday, Hong Kong's Hang Seng rose 0.47 percent, or 109.36 points, to 23257.89. Among major gainers were HSBC Holdings plc (0.95 percent) and Wharf (Holdings) Limited (1.55 percent).
Japan's Nikkei Stock Average was up 3.03 percent, or 335.24 points, to 11382.16. Among major gainers were Nichirei Corp (6.26 percent), Tokuyama Corp (5.52 percent) and Panasonic Corp (3.90 percent).
South Korea's Kospi Composite Index gained 0.09 percent, or 1.70 points, to 1939.88. Shares of Samsung Electronics Co Ltd rose 0.21 percent and shares of LG Electronics Inc were up 0.58 percent.
On Tuesday, the Sensex declined 91.37 points to close at 19659.82. The overall market breadth was negative with 819 advances against 1417 declines. The BSE's Midcap Index fell 0.66 percent to 6863.70 and Smallcap Index dropped 1.01 percent to 6935.67.