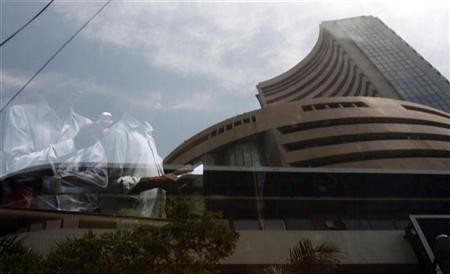 India's Sensex is expected to rise on Friday as investor confidence is likely to be lifted amid better than expected trade surplus reported by China for January.
According to data released on Friday by the National Bureau of Statistics of China, the country's trade balance, which measures the difference in value between imported and exported goods and services over the reported period, was $29.2 billion in January from $31.60 billion in December but better than the analysts' expectation of $22 billion.
On Friday, Hong Kong's Hang Seng rose 0.14 percent, or 32.42 points, to 23209.42. Among major gainers were Sino Land Co Ltd (1.71 percent) and AIA Group Ltd (0.97 percent).
Japan's Nikkei Stock Average was down 1.37 percent, or 155.97 points, to 11201.10. Among major losers were Nikon Corp (18.95 percent), Yamaha Corp (15.59 percent) and Kubota Corp (3.77 percent).
South Korea's Kospi Composite Index gained 0.47 percent, or 9.06 points, to 1937.37. Shares of Samsung Electronics Co Ltd rose 1.62 percent and shares of LG Electronics Inc were up 0.14 percent.
On Thursday, the US stocks fell following disappointing quarterly earnings reports announced by companies. Sprint Nextel Corp (NYSE: S) reported on Thursday that its net loss rose to $1.32 billion or or $0.44 per share in the fourth quarter up from $1.30 billion or $0.43 per share in the same period the earlier year. News Corp (NASDAQ: NWSA) reported that its net income rose to $2.38 billion or $1.01 per share in the second quarter up from $1.06 billion or $0.42 per share in the same period the earlier year.
Meanwhile, according to the data released on Thursday by the Department of Labor, jobless claims, which measure the number of individuals who filed for unemployment insurance for the first time last week, fell to 366,000 in the week ending Feb 2, from 371,000 in the previous week.
The Dow Jones Industrial Average fell 0.30 percent, the S&P 500 Index was down 0.18 percent and the Nasdaq Composite Index dropped 0.11 percent.
On Thursday, the Sensex fell 59.40 points to close at 19580.32. The overall market breadth was negative with 799 advances against 1378 declines. The BSE's Midcap Index dropped 0.88 percent to 6805.07 and Smallcap Index declined 1.34 percent to 6859.10.