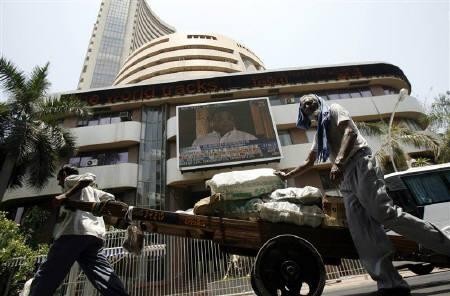 India's Sensex is expected to fall on Thursday as investor confidence is likely to be weighed down amid political concerns in the euro zone.
On Wednesday, the US stocks remained flat as investors maintained caution amid continuing concern about the debt crisis faced by the euro zone. The political developments in Italy and Spain are increasing pressure on the euro currency, which continued to rise against the Japanese Yen.
In Italy, the popularity of Silvio Berlusconi, who is firmly in support of the anti-austerity campaign, continued to rise ahead of the general elections this month, which has raised more concerns for the market participants. Also in Spain corruption allegation continue to put the government led by Prime Minister Mariano Rajoy under risk.
Meanwhile, Time Warner Inc (NYSE: TWX) reported on Wednesday that the company's net income rose to $1.17 billion in the fourth quarter up from $0.94 billion in the same period the earlier year. Visa Inc (NYSE: V) reported that the company's net income rose to $1.30 billion in the first quarter up from $1 billion in the same period the earlier year.
The Dow Jones Industrial Average rose 0.05 percent, the S&P 500 Index was up 0.05 percent and the Nasdaq Composite Index dropped 0.10 percent.
On Thursday, Hong Kong's Hang Seng fell 0.24 percent, or 55.66 points, to 23201.27. Among major losers were Sands China Ltd (5.22 percent) and China Resources Enterprise Ltd (2.97 percent).
Japan's Nikkei Stock Average was down 0.64 percent, or 73.71 points, to 11390.04. Among major losers were Nichirei Corp (0.41 percent) and Sharp Corp (0.30 percent).
South Korea's Kospi Composite Index marginally gained 0.06 percent, or 1.18 points, to 1937.37. Shares of Samsung Electronics Co Ltd fell 0.07 percent and shares of LG Electronics Inc were up 1.87 percent.
On Wednesday, the Sensex fell 20.10 points to close at 19639.72. The overall market breadth was positive with 1165 advances against 1017 declines. The BSE's Midcap Index rose 0.02 percent to 6865.30 and Smallcap Index gained 0.24 percent to 6952.46.