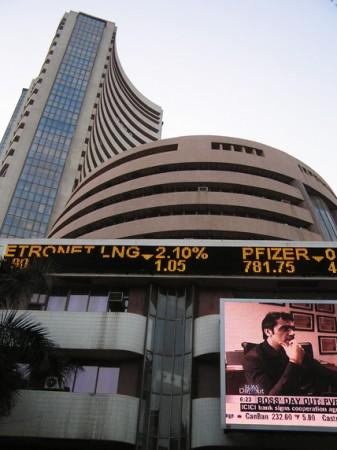 A modest recovery in crude oil prices, coupled with gains in European stock markets and better corporate earnings by Indian companies lifted Indian stocks on Tuesday. The S&P BSE Sensex gained 328 points, or 1.28 percent, to close at 26,007, while the NSE Nifty ended the day at 7,963, up 108 points, or 1.37 percent.
Oil prices saw a modest uptick, recovering lost ground in the past few sessions, while European equity markets buoyed on companies such as BP reporting better quarterly results, as reported by agencies.
Fourth-quarter results reported by Indian companies also played a role in lifting market sentiments.
"Results in general have been supportive of the market so that has established a good fundamental base for the markets," said Sandip Sabharwal, fund manager, asksandipsabharwal.com.
However, a report in the Economic Times said that macroeconomic data and not corporate earnings are driving the indices.
"The recent move in the market has surprised everybody because even on the global front, we have not seen any kind of meaningful uptick in the fundamentals. I think in India we have seen some good data points come in the last couple of months, at least on the macro side, so that gives us some kind of relief," the daily quoted Mahesh Patil, Co-CIO, Birla Sun Life, as saying.
"Most of the traders are not expecting two hikes by Fed this year," Akhil Mittal, senior fund manager, Tata Mutual Fund, said.
Shares of Maruti Suzuki, which has a 3 percent weightage in the Sensex, surged over 4 percent after the car-maker declared its March quarter results, added the ET.