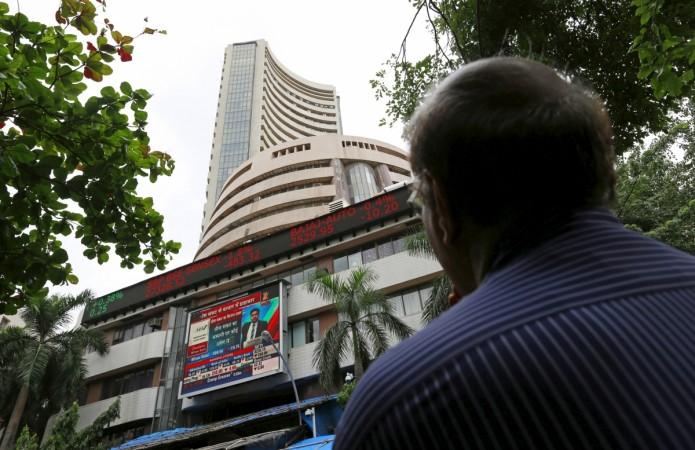 Domestic stock markets rose sharply for the second consecutive session Wednesday amid heightened expectations of a rate cut by the Reserve Bank of India as early as this week.
While the BSE Sensex index surged 463 points to close at 24,175 points, the 50-share Nifty gained 146 points to trade at 7,368 points. The benchmark indices witnessed the biggest one-day gains in seven years in the previous session.
The strong rally in the markets has been driven by rising hopes of a RBI rate cut in the wake of unchanged stance of the government on fiscal consolidation.
Contrary to the expectations of easing the fiscal deficit target to boost spending, Finance Minister Arun Jaitley, in his third budget Monday, kept it unchanged at 3.5 percent for the next fiscal year. Most of the analysts had expected the finance minister to announce a higher fiscal deficit target amid slowing economic growth.
The status quo on fiscal consolidation has made many analysts expect a rate cut by the central bank before its scheduled bi-monthly in April.
"If RBI has to react to the Budget, it would be in a week, as there is no point in waiting longer," Kotak Mahindra Bank economist Upasna Bharadwaj told Business Standard.
"With the government adhering to its promise, we expect the Reserve Bank to reduce the repo rate at its April 5 policy meeting, if not sooner. An inter-meeting cut cannot be ruled out," said Standard Chartered Bank.
Last year, RBI governor Raghuram Rajan had cut the repo rate by 125 bps, helped by low inflation and falling crude oil prices. However, inflation edged up in the recent months, keeping RBI in wait-and-watch mode on cutting lending rates.
The benchmark equity markets are also supported by a rally in global markets and an appreciating rupee.
On the BSE sectoral front, Bankex and Realty were the top gainers, rising by 5 percent each.
The shares of private sector banks such as ICICI Bank and Axis Bank ended 8 percent and 4 percent higher respectively. The state-owned banks made massive gains, with SBI and Punjab National Bank climbing 11.6 percent and 6.6 percent respectively.