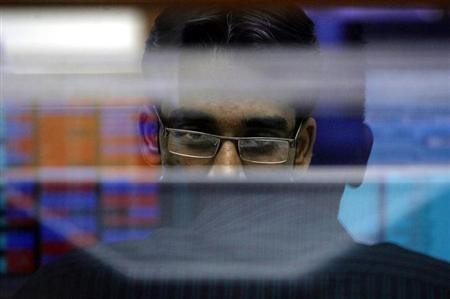 India's Sensex is expected to recover on Friday after plunging in the last seven sessions, the longest losing streak in more than four months.
Both the BSE Sensex and NSE Nifty had declined more than 5 percent in the last seven sessions, weighed down by multiple factors including growth concerns, weak rupee and some disappointing earnings.
"Some stocks have been hammered and selling has been overdone," Jitendra Panda, head of broking at Capital First Ltd. (CAFL), told Bloomberg by phone from Mumbai.
Meanwhile, Asian markets mostly advanced on Friday, tracking positive cues from Wall Street overnight. Japan's benchmark Nikkei 225 surged 1.55 percent and China's Shanghai Composite advanced 0.37 percent, while Hong Kong's Hang Seng gained 0.50 percent and South Korea's KOSPI rose 0.52 percent.
US stock markets surged on Thursday following better-than-expected economic reports on manufacturing and jobless claims. The Dow Jones Industrial Average gained 0.83 percent, the S&P 500 Index was up 1.25 percent and the Nasdaq Composite Index advanced 1.36 percent.
The Institute for Supply Management (ISM) said on Thursday that US factory activity rose to its highest level since June 2011 last month. ISM's manufacturing purchasing managers Index (PMI) rose to 55.4 in July from 50.9 in June and also topped analysts' expectation of a 51.5 reading.
Meanwhile, data released by the US Department of Labor showed that initial jobless claims report, which measures the number of individuals who filed for unemployment insurance for the first time last week, fell sharply to 326,000 for the week ending July 27, down from 345,000 in the previous week.