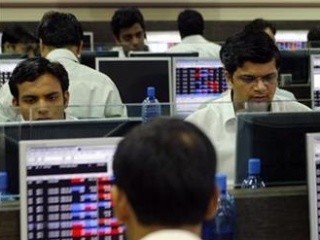 India's Sensex is expected to rise as investor sentiment is likely to turn positive a day after the lower house of Parliament voted in favour of foreign direct investment in multi-brand retail.
Market participants cheered as on Wednesday the motion that sought withdrawal of FDI in multi-brand retail was defeated in the Lok Sabha. The outcome of yesterday's proceedings is considered a major step to make sure more economic reform policies can be introduced by the government to revive the growth momentum.
On Thursday, Japan's Nikkei Stock Average was up 0.82 percent, or 76.01 points, to 9546.64. Among major gainers were NTN Corp (6.06 percent), Sharp Corp (3.31 percent) and Ebara Corp (2.80 percent).
Hong Kong's Hang Seng rose 0.07 percent, or 17.85 points, to 22285.51. Among major gainers were China Construction Bank Corp (3.41 percent) and Esprit Holdings Ltd (3.47 percent).
South Korea's Kospi Composite Index advanced 0.31 percent, or 6.03 points, to 1953.07. Shares of Samsung Electronics Co Ltd fell 0.55 percent and shares of Hyundai Motor Co gained 1.32 percent.
On Wednesday, US stocks were mixed as investor confidence was lifted amid hope that Congress will soon reach a deal to ward off the fiscal cliff. Market players were optimistic after President Barack Obama commented that a deal to avert fiscal cliff was possible in a week provided the Republicans are favouring tax raises on the wealthiest Americans. The Dow Jones Industrial Average rose 0.64 percent, the S&P 500 Index was up 0.16 percent and the Nasdaq Composite Index dropped 0.77 percent.
European markets rose Wednesday amid hopes that leaders in China will take up policy measures that will ensure the revival of growth momentum of the world's second largest economy. London's FTSE 100 was up 23.04 points, Germany's DAX 30 index rose 19.43 points and France's CAC 40 gained 10.02 points.
On Wednesday, Sensex rose 0.23 percent to 19,391.86 at the close. The overall market breadth was positive with 1695 advances against 1232 declines. The BSE's Midcap Index gained 0.46 percent to 7,024.71 and Smallcap Index advanced 0.52 percent to 7,419.82.