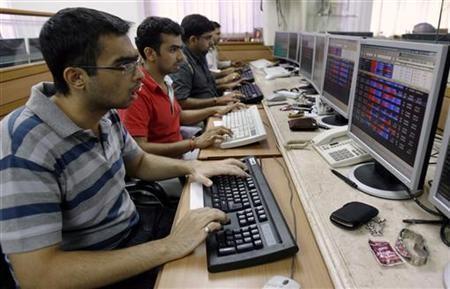 India's stock markets are expected to recover from its three-week low on Tuesday before the central bank's policy review meeting. Markets had declined four out of last six sessions, weighed down by multiple factors including disappointing earnings from some major companies.
The Reserve Bank of India (RBI) is scheduled to review the monetary policy later on Tuesday. After lowering the lending rate by a combined 75 basis points in its three policy reviews in January, March and May 2013, the central bank has left its benchmark rates unchanged at its last meeting in June and is expected do same for a second consecutive meeting.
"All eyes are on the RBI policy. While no change in rates is expected, the tone and tenor of the policy will be keenly watched. Till then we will see stock-specific action based on news flow and quarterly results," Kishor Ostwal, managing director at CNI Research Ltd., told Bloomberg by phone.
Meanwhile, Asian markets mostly advanced on Tuesday. Japan's benchmark Nikkei 225 gained 0.42 percent and China's Shanghai Composite rose 0.22 percent, while Hong Kong's Hang Seng advanced 0.17 percent and South Korea's KOSPI rose 0.53 percent.
US stock markets ended lower on Monday as investors opted for caution ahead of Federal Reserve's meeting that could signal when the central bank is going to scale back its massive asset purchase program aimed at helping the economic recovery.
The Dow Jones Industrial Average declined 0.24 percent, the S&P 500 Index was down 0.37 percent and the Nasdaq Composite Index fell 0.39 percent.