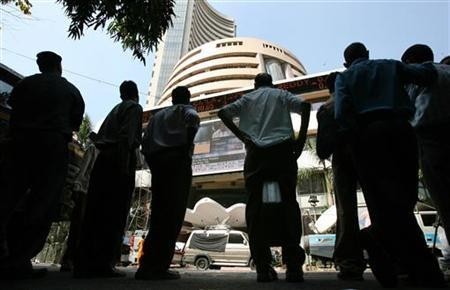 India's Sensex is expected to gain on Friday after plunging in the last two sessions on the Reserve bank of India's (RBI) fresh tightening measures in the banking system.
BSE Sensex had declined and the 50 share NSE Nifty lost nearly 2.8 percent in the last two days as financial shares tumbled after RBI on late Tuesday cut the daily funds available from it to individual bankers under the liquidity adjustment facility to 0.5 percent, while disappointing earnings from some major companies also weighed on the sentiment.
"At best, we can see some bounce-back due to the sharp fall over two days, and there may be some buying in beaten-down sectors or in stocks where earnings have positively surprised. Investors will resist from taking big bets ahead of the RBI review next week," Arun Kejriwal, director at Kejriwal Research & Investment Services, told Bloomberg by phone Thursday.
Meanwhile, Asian markets were mixed in early trading, with Japans Nikkei declined for the third straight session as stronger yen against the US dollar weighed on the exporter companies shares. Japan's benchmark Nikkei 225 plunged 2.14 percent and China's Shanghai Composite declined 0.40percent while Hong Kong's Hang Seng gained 0.14 percent and South Korea's KOSPI advanced 0.17 percent.
US stock markets ended on a positive note Thursday as sentiment was buoyed following better-than-expected quarterly earnings from Facebook. Facebook shares rallied 30 percent after its second quarter results topped estimates.
The Dow Jones Industrial Average rose 0.09 percent, the S&P 500 Index was up 0.26 percent and the Nasdaq Composite Index gained 0.71 percent.
Meanwhile, data released by the US Commerce department on Thursday showed that durable goods increased by 4.2 percent in June, above analysts' estimate for a 1.3 percent rise.