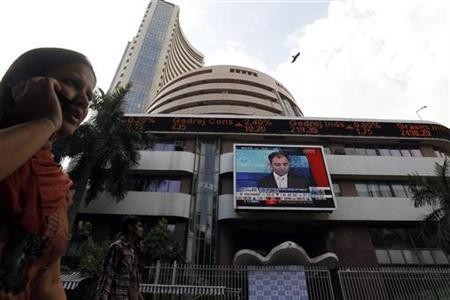 India's Sensex is expected to rise on Monday as investor confidence is anticipated to be lifted by the hope that US President Barack Obama and the Congress will reach a budget agreement to overcome the looming fiscal cliff.
On Monday, Japan's Nikkei Stock Average was up 1.33 percent or 120.23 points to 9144.39. Among the major gainers were Japan Tobacco Inc (6.94 percent), Canon Inc (3.67 percent) and Dentsu Inc (3.54 percent).
Hong Kong's Hang Seng rose 0.36 percent or 75.18 points to 21234.19. Among the major gainers were COSCO Pacific Ltd (3.16 percent) and Sino Land Co Ltd (1.22 percent).
On Friday, the US stocks rose as investor sentiment turned positive amid hopes that Obama and the congressional leaders would cut across party lines to come to a compromise on budget involving spending cuts and additional taxes to avoid the fiscal cliff.
Investors will continue to focus on the US where developments on the fiscal cliff are being watched closely, and the progress made by the leaders will help ease the pressure on market sentiment.
Meanwhile, according to data released Friday by the US Federal Reserve, the industrial production, which measures the change in the total inflation-adjusted value of output produced by manufacturers, mines and utilities, fell 0.4 percent in October after a 0.4 percent increase in September.
The Dow Jones Industrial Average rose 0.37 percent, the S&P 500 Index was up 0.48 percent and the Nasdaq Composite Index gained 0.57 percent.
European markets fell Friday, as investor sentiment was weighed down by the concerns over the continuing debt crisis in the euro zone.
"The usual suspects will continue to direct sentiment including US fiscal cliff discussions, Greece's next loan tranche and debt sustainability, the timing of any possible Spanish bailout request, and the conflict between Israel and Hamas in the Gaza strip," Credit Agricole said in a note.
London's FTSE 100 was down 72.16 points, Germany's DAX 30 index fell 92.89 points and France's CAC 40 declined 40.88 points.