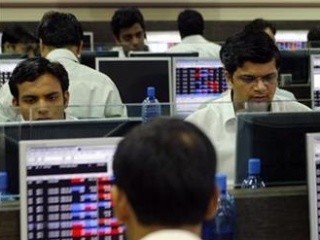 India's Sensex is expected to rise on Monday as investor sentiment is likely to turn positive with China's industrial output rising in November, giving the indication that the world's second-largest economy is reviving its growth momentum.
According to data released Sunday by National Bureau of Statistics of China, the country's industrial production, which measures the change in the total inflation-adjusted value of output produced by manufacturers, mines, and utilities, rose 10.1 percent in November, up from 9.6 percent in October and above the analysts' expectation of 9.8 percent.
On Monday, Japan's Nikkei Stock Average was up 0.23 percent, or 21.68 points, to 9549.07. Among major gainers were NTN Corp (4.32 percent), Panasonic Corp (3.57 percent) and Pioneer Corp (2.39 percent).
Hong Kong's Hang Seng rose 0.61 percent, or 135.89 points, to 22327.06. Among major gainers were China Coal Energy Co Ltd (2.07 percent) and Esprit Holdings Ltd (2 percent).
South Korea's Kospi Composite Index advanced 0.20 percent, or 3.84 points, to 1961.29. Shares of Samsung Electronics Co Ltd rose 0.88 percent and shares of Hyundai Motor Co were up 1.33 percent.
On Friday, the U.S. stocks were mixed as investors continued on a watchful mode while waiting for Congress leaders to make progress in reaching an agreement to avert the fiscal cliff and prevent the scheduled rise in tax rates and spending cuts from plunging the economy into recession early next year.
Meanwhile, according to data released on Thursday by the U.S. Bureau of Labor Statistics, the nonfarm payrolls report, which measures the change in the number of people employed during the previous month, excluding the farming industry, rose 146,000 in November, up from 138,000 in October. The Dow Jones Industrial Average rose 0.62 percent, the S&P 500 Index was up 0.29 percent and the Nasdaq Composite Index declined 0.38 percent.
European markets were mixed on Friday amid concerns of debt crisis affecting the euro zone. London's FTSE 100 was up 12.98 points, Germany's DAX 30 index fell 16.74 points and France's CAC 40 gained 3.96 points.
On Friday, the Sensex fell 0.32 percent to 19,424.10 at the close. The overall market breadth was negative with 1436 advances against 1486 declines. The BSE's Midcap Index declined 0.08 percent to 7,070.37 and Smallcap Index fell 0.10 percent to 7,445.98.