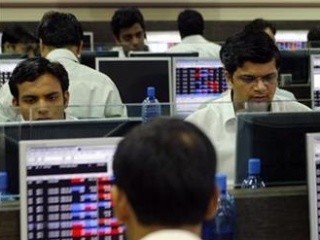 India's Sensex is expected to fall Tuesday as investors are likely to maintain a cautious mode ahead of the parliament debate on foreign direct investment in retail sector.
Investors are focusing on the crucial vote in the parliament on whether to allow 51 percent foreign investment in the retail sector. While the ruling Congress party is favoring the move, some of its coalition partners in the central government have already voiced their disagreement.
On Tuesday, Japan's Nikkei Stock Average was down 0.37 percent, or 20.60 points, to 9423.07. Among major losers were Oji Holdings Corp (3.47 percent), Advantest Corp (3.46 percent) and JTEKT Corp (3.35 percent).
Hong Kong's Hang Seng fell 0.28 percent, or 66.47 points, to 21706.42. Among major losers were China Resources Land Ltd (2.66 percent) and Bank of China Ltd (1.83 percent).
South Korea's Kospi Composite Index dropped 0.50 percent, or 9.63 points, to 1930.39. Shares of Samsung Electronics Co Ltd fell 0.35 percent and shares of Hyundai Motor Co declined 0.22 percent.
On Monday, US stocks fell as investor sentiment turned negative in the absence of progress by President Barack Obama and the Congressional leaders to reach a conciliation to avert the fiscal cliff. The Dow Jones Industrial Average fell 0.46 percent, the S&P 500 Index was down 0.47 percent and the Nasdaq Composite Index dropped 0.27 percent.
European markets rose Monday as investor confidence was lifted following the report that China's manufacturing activity expanded in November to a seven-month high, giving the indication that the world's second-largest economy is reviving its growth momentum. London's FTSE 100 was up 4.42 points, Germany's DAX 30 index rose 29.71 points and France's CAC 40 gained 9.31 points.
On Monday, Sensex fell 0.2 percent to 19,305.32 at the close. However, the overall market breadth was positive with 1672 advances against 1255 declines. The BSE's Midcap Index gained 1.21 percent to 6,985.48 and Smallcap Index advanced 0.86 percent to 7,338.13.